Content

OFFICE LIGHTING REINVENTED
EFFICIENCY MAKES A DIFFERENCE
The right lighting at the workplace requires professional equipment - a wrong lighting concept can lead not only to sinking work efficiency in the long term, but also to health complaints and an increasing susceptibility to errors. Well thought-out workplace lighting, on the other hand, can have a particularly positive impact on employees. In order to balance daylight with the right artificial light emission a complex lighting system is needed and PROLICHT delivers the tools to guarantee perfect working conditions in all scenarios.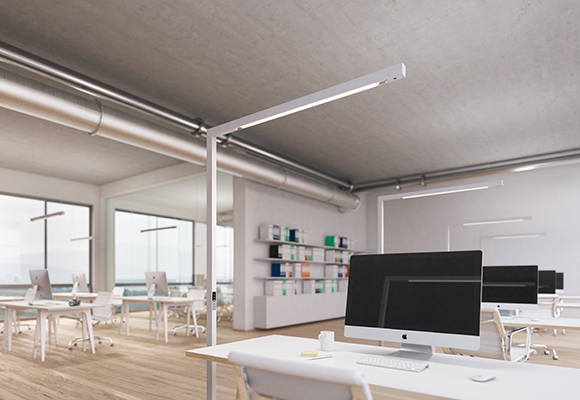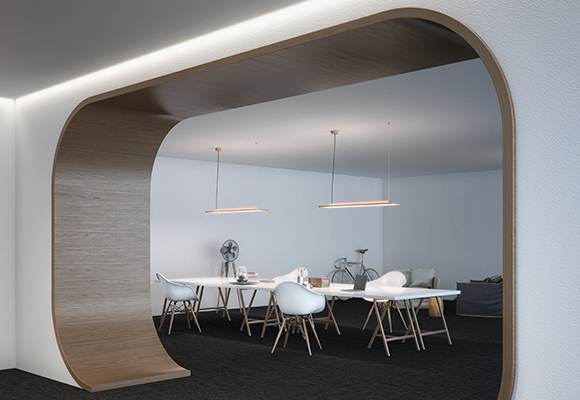 NEW WAY OF THINKING
The lighting concept for office buildings needs to be highly functional and exciting at the same time to spark motivation and creativity in employees. Our luminaires master both with ease and can be holistically used throughout office spaces. Coziness and high productivity are not excluding each other anymore. Modern office spaces need to create an atmosphere of creativity and exchange instead of hierarchical borders. Therefore, highly efficient yet excitingly designed lighting is needed to support this paradigm change in office lighting.
EVERCHANGING WORKPLACES
Workplaces are not fixed spaces in an office anymore – the freedom of employees to change from desks to counters and back in the course of a day entails new forms of flexibility that have to be supported by the interior concept. The lighting and the furniture have to be responsive to the changing requirements while guaranteeing the perfect conditions to work at all times.
PROJECT HIGHLIGHT: ORANGE HEADQUARTER PARIS
The Orange Headquarter in Paris is illuminated by our IDAHO profiles for perfect general lighting. In combination with specific INVADER pendants and IMAGINE downlights a holistic lighting atmosphere throughout this large space is created. In addition, the architecture can be apprehended by the form of our IDAHO family to a degree that pillars are embedded into lines of light, which creates a very special look and emphasizes the interior design.
PRODUCT HIGHLIGHT: HADI
HADI, the new family of luminaires, named after its exceptionally talented designer, Hadi Teherani, made to set a new benchmark in office lighting, performing at the highest technical level, and breaking conventions in terms of design. Thanks to its outstanding efficiency one single HADI can illuminate two working desks, minimizing the power consumption for the desired lighting level. Its CRI > 90, combined with an UGR < 19 and its perfectly homogeneous emitting surface make the HADI the ideal solution for comfortable office spaces.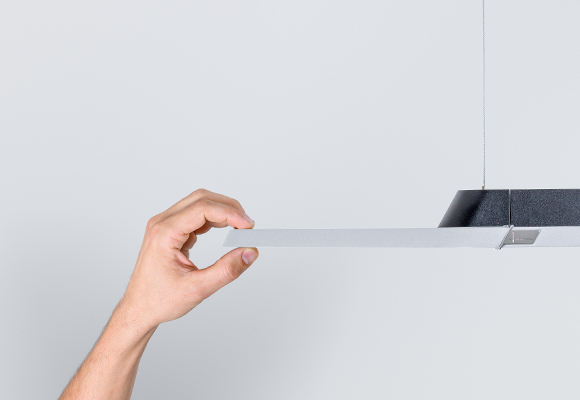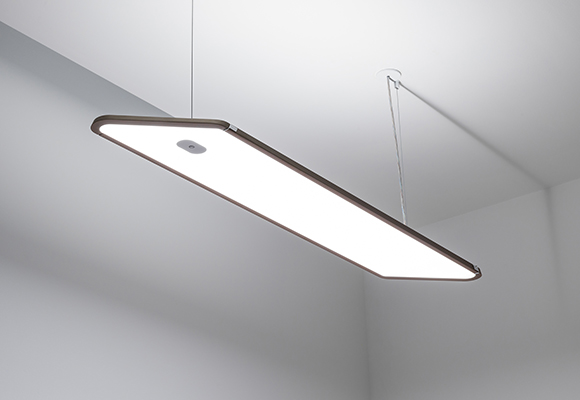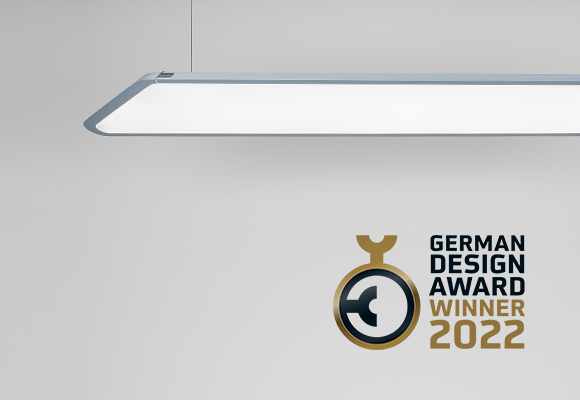 OUR PRODUCTS MEET YOUR REQUIREMENTS 
To ensure that our products meet the requirements of OFFICE projects around the world, our luminaires are equipped with various country-specific certifications. These seals of approval ensure that our luminaires comply with the standards and regulations, including safety, environmental, quality and performance aspects of the respective countries. As part of the certifications, regular product testing and factory audits are conducted by the testing agencies.