Content
back to
Product Families

Almost infinite lines of light: the highly flexible profile systems of the IDAHO family offer huge creative scope for a range of lighting scenarios and combine light with architecture in a distinctive way.

TECHNICAL DESCRIPTION
The variably configurable IDAHO profile system creates the perfect combination of light and architecture. Available in five profile widths and with individual corners, it can be fitted to walls, ceilings or around corners.
DIFFERENT SIZES | The IDAHO range is available is 5 different sizes - 20-40-75-100-150 mm – and comes in a variety of mounting applications.
LED | The LED inserts are fitted with Zhaga boards and a transparent cover to avoid direct contact with the phosphor. The inserts are designed in such a way that there are no dark spots in continuous lines. Additional single or double KORONA spot modules are available in addition to linear luminaires.
REFLECTOR | An internal white reflector ensures high efficiency and provides uniform illumination.
DIFFUSER | LED optimised opal diffusers ensure homogeneous light emission. Alternatively, a microprism can be used to reduce glare and improve visual comfort.
END CAP | A solid tool-free aluminium end cap maintains a pure, minimalistic design.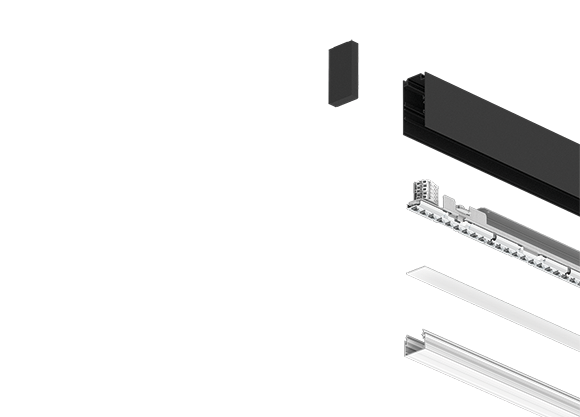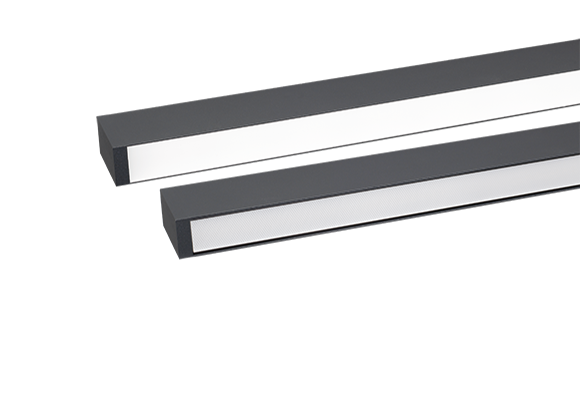 LED-OPTIMISED DIFFUSER
LED optimised opal diffusers ensure homogenous light emission without obvious LED spots and transforming into one continuous line of pleasant light. Alternatively, a microprism can be used to reduce glare and improve visual comfort. The latest generation of Zhaga-compatible LEDs are used. Overlapping units enable a shadow-free transition at the joins between parts of the system. Fitted with different LED boards, endless lines of light can be created in warm, cold or adjustable white (on request).
KORONA CONE
The single or double LED lighting modules with a fixed dimension are characterised by a deeply recessed cone, seamlessly integrated into the profile cover, offering great visual comfort without altering the effect of the light if a coloured cone is used. These spotlights are available in different lumen packages and optics, and the cone itself can be chosen from a range of 25+5 PROLICHT colours to create inspiring colour combinations.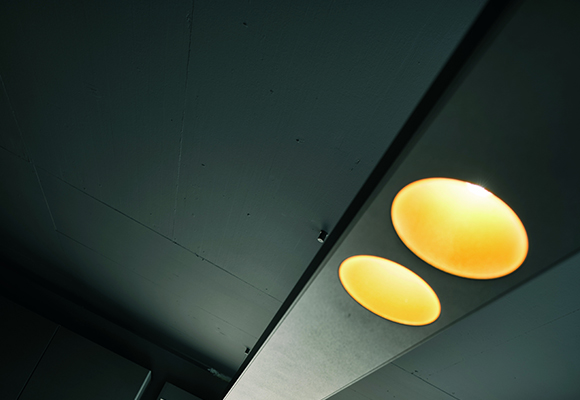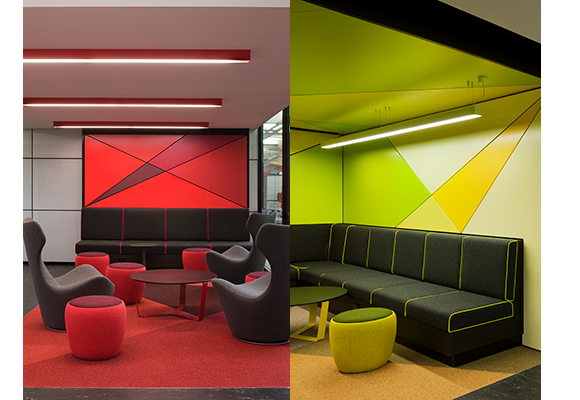 INDIVIDUALISATION - A TRUMP CARD FOR DESIGNERS
A family of minimalist profiles, dressed up in one of the 25+5 PROLICHT colours or any RAL colour on request, gives the architects the option to individualise their project: for branding, or to match with the interior, or just to be different… Reason enough to use a linear luminaire as part of the architecture. Another aspect of PROLICHT's eye for detail is noticeable in the suspension canopies, which are powder-coated as standard in the same colour as the profile – a small detail but a trump card for designers.

;