Content
back to
Product Families

GEOMETRIC PROGRESSION
GLORIOUS
With a look that fuses pop art and science fiction, GLORIOUS stages extraordinary spaces. This can be seen and experienced at Google in Madrid and at Microsoft in the Czech Republic. The sculptural surface luminaires of the GLORIOUS family look like colourful, oversized icons – brilliant, digital, three-dimensional symbols. The lamps are available in traditional geometric shapes: the GLORIOUS circle, the VICTORY triangle and the QUANTUM quadrilateral. The character-defining SOFT EDGE DESIGN (also found in @-WORK and SMOOTHY) gives the lamps a unique identity. The corners of the strictly geometric shapes are gently rounded, yet the lighting fixture has an angular accentuation – a striking affirmation of a clean design that is easily recognisable. With a number of mounting options such as recessed, surface-mounted and suspended, and with a variety of suspension lengths and interconnections, installations can be enhanced with GLORIOUS – an exciting alliance between architecture and interior design.

TECHNICAL DESCRIPTION
The oversized geometric GLORIOUS surface lights add an enchanting dramatic flair to any room. With variable diameters up to 10 m, two track widths and 25+5 color effects, these icons allow the creation of fantastic, interlocking installations.
INTERNAL REFLECTOR | A white internal reflector (patented) ensures a high efficiency and uniform illumination.
LED BOARD | LED boards offering a maximal lumen package, available for 3000 K and 4000 K. The integrated drivers are available as non-dim or DALI-Dim.
INDIRECT LIGHTING | Optional available LED boards can be installed on a recessed top-plate to allow indirect lighting.
MICROPRISMATIC | An optional microprism is available to further improve glare control.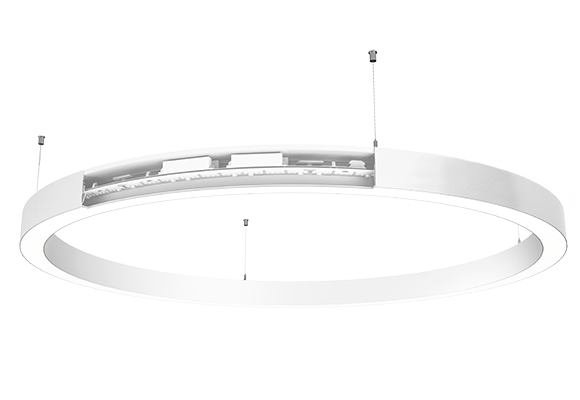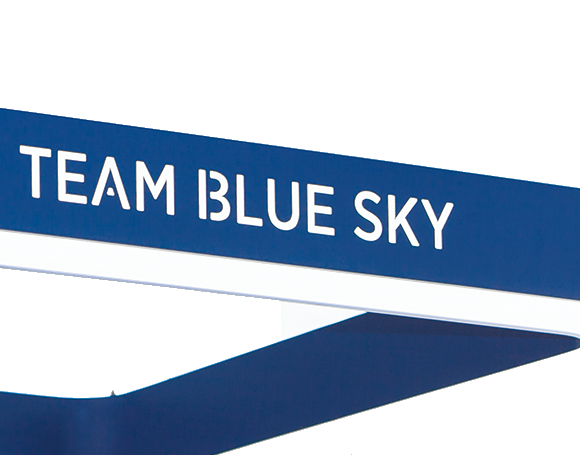 IDENTITY
The surface lamps can be optimally customized in accordance with the customer's wishes. With carefully selected colors (25+5 PROLICHT colors or RAL shades), and individual engravings of texts and logos (GLORIOUS IDENTITY), GLORIOUS luminaires set new and unique standards. Text, logos or brands – anything can be engraved continuously over the entire length of the luminaire with a maximum height of 50 mm.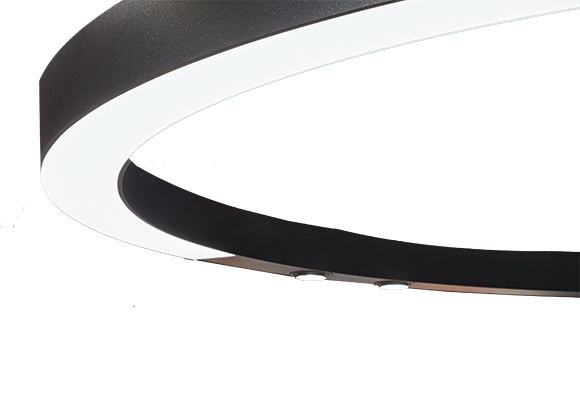 CUSTOMIZED LIGHTING SOLUTIONS
Besides sizes, proportions, surfaces, optics and color temperatures, the designers can even decide to use a segment with an optic in combination with integrated DOWNLIGHTS or PINHOLES to match the color of the luminaire. A combination of general light and accent light, with indirect light as required, is the ultimate solution for retails, hospitality or corporate office settings. Special indirect light accents can be created with the GLORIOUS SLIM by means of colored diffusers.
Special Size & Shape
Variable sizes and shapes, such as ovals, offer the possibility of custom-tailored concepts, providing architects and designers with unlimited freedom to meet their require-ments. The QUANTUM and VICTORY range can also be turned into a stretched QUANTUM, following the shape and size of a meeting room table.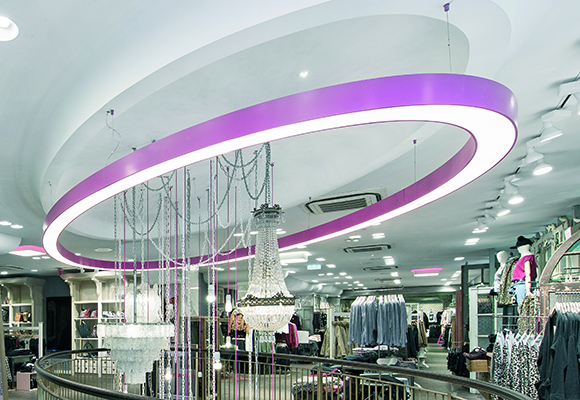 ;