Content
back to
Product Families

MINIMALIST HI-TECH
CENTRIQ
Sophisticated technology, minimalist design: CENTRIQ puts pure lighting effect in the foreground. The trackspots timless housing can be used to achieve general lighting, accent lighting (SUPER SPOT with a beam angle below 8°) or WALLWASH illumination. With CENTRIQ, PROLICHT offers optimal illumination with a discreet appearance for a wide range of applications. CENTRIQ is fitted with the Exact Positioning System (EPS), which was developed by PROLICHT. With the aid of this perfected technology, the lamps can be effortlessly aligned and securely fixed to illuminate a very precise point

CENTRIQ ROUND & SQUARE
Our proven CENTRIQ spotlight is now also available as a recessed version. This adds another mounting type to the family portfolio and gives you even more options to realize a consistent luminaire
concept.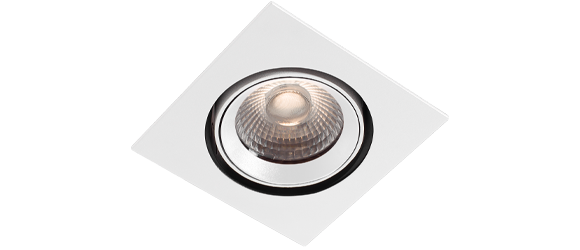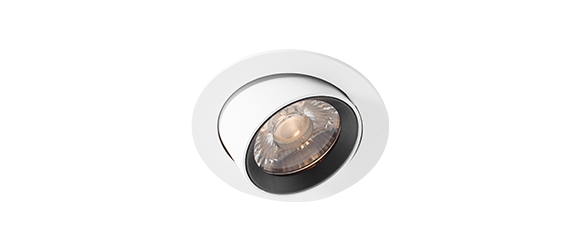 Sophisticated technology, minimalist design: CENTRIQ puts pure lighting effect in the foreground. The trackspots timless housing can be used to achieve general lighting, accent lighting (SUPER SPOT with a beam angle below 8°) or WALLWASH illumination. With CENTRIQ, PROLICHT offers optimal illumination with a discreet appearance for a wide range of applications. CENTRIQ is fitted with the Exact Positioning System (EPS), which was developed by PROLICHT. With the aid of this perfected technology, the lamps can be effortlessly aligned and securely fixed to illuminate a very precise point
CENTRIQ IN FOR 3-PHASE TRACKS
The CENTRIQ IN stands for excellent performance at a fair price. Via the rotational joint arm, the direction of light can be changed easily. The adapter with the integrated driver enables an adaption of the lighting concept in the most flexible way. Available in different versions, the downlight is adaptable to various situations in a retail environment.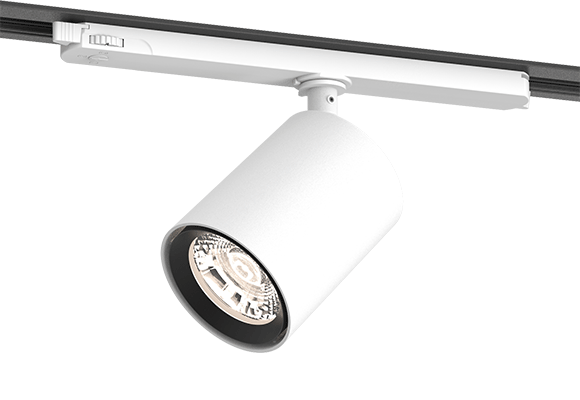 TECHNICAL DESCRIPTION
These discreet trackspots are simple to position, offer superb heat management and excellent anti-glare protection. A range of light sources, reflectors and housing colors make CENTRIQ extremely flexible.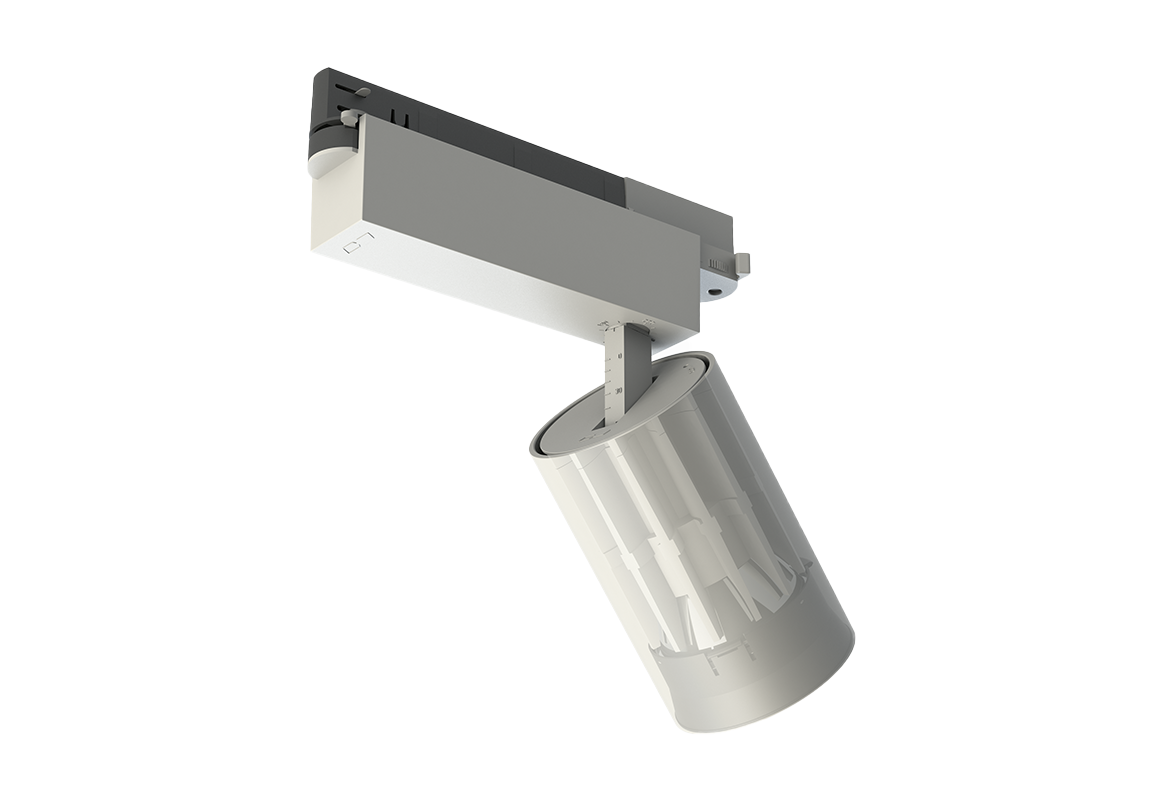 INTEGRATED DALI ADAPTER | PROLICHT has developed its own DALI-adapter which is completely integrated in a thermoplastic mechanical track fixation.
EPS | The EXACT POSITIONING SYSTEM features a degree indicator for every 10°. The spot clicks into place for adjustment.
THERMAL MANAGEMENT | CENTRIQ manages heat through an aluminium housing in combination with a continuous airflow. This creates ideal conditions for the LEDs to work within their approved temperature range.
REFLECTORS | Different high-precision reflectors offer different beam angles with a high luminous efficiency. A highlight is the SUPER SPOT with a super narrow beam angle of 8° or 10°.
WALLWASH VERTICAL BOOST
Additional cut-offs placed in front of the reflectors limit the longitudinal light beam, providing excellent glare control. The multi-facetted reflector of CENTRIQ WALLWASH has an innovative spoon shape and is arranged at three different angles in the housing. As a result, the round lamp produces a quadrangular light beam that perfectly hugs the shape of the walls.
The precisely calculated surface of each individual facet allows broad and clean illumination without multiple shadows (VERTICAL BOOST) – even when mounted very close to the wall or on high walls (up to 4.5 m height and 1.8 m width).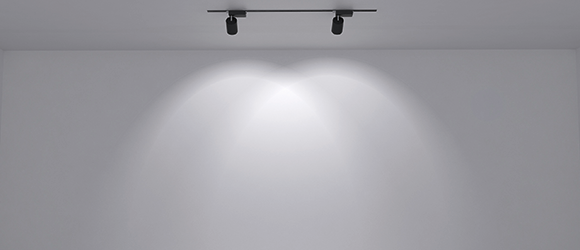 REGULAR WALLWASH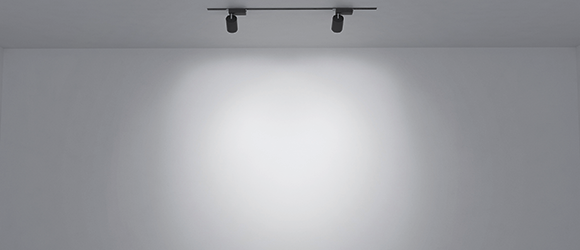 CENTRIQ WALLWASH VERTICAL BOOST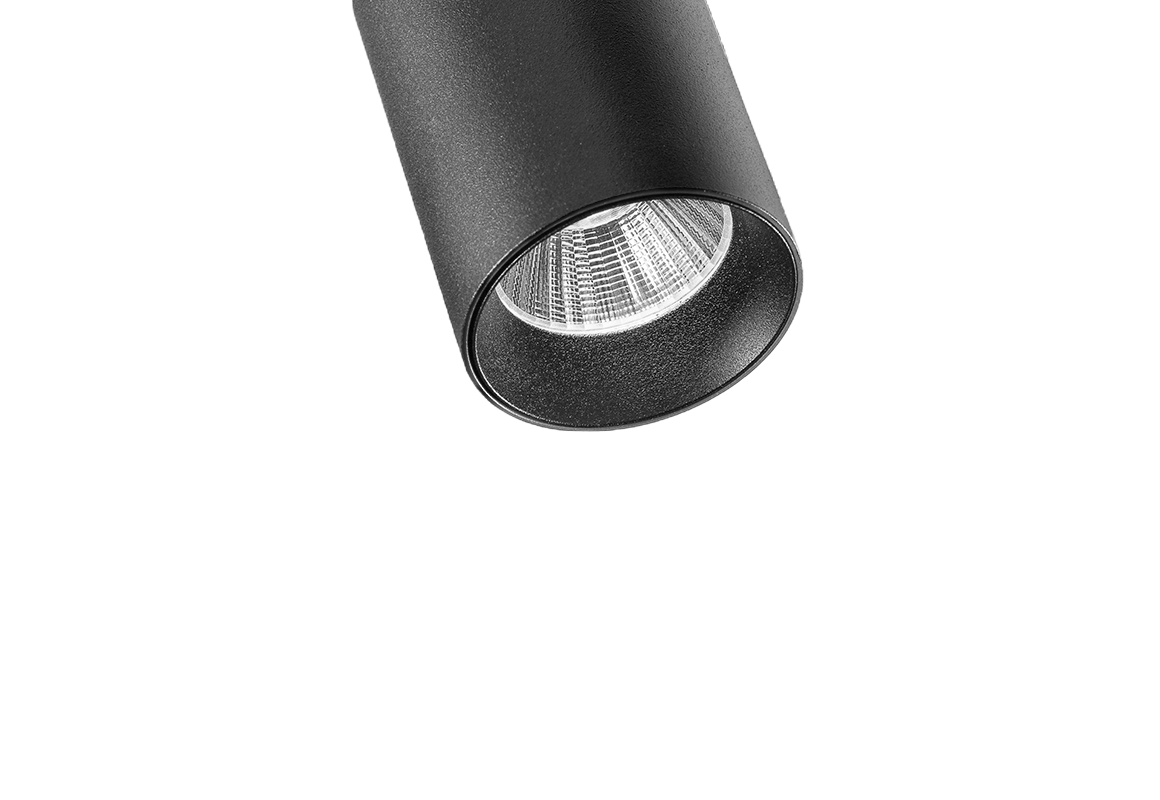 SUPER SPOT
CENTRIQ super spots with beam angles of only 8° (CENTRIQ 95 / 125) and 10° (CENTRIQ 75 / 60) make it possible to create lighting scenarios with unique accentuation and dramatic contrasts. CENTRIQ spotlights can be perfectly adapted to any lighting situationusing special lenses from the PROLICHT LENS PACK or SPECIAL LEDs. On request, special lenses can be developped for special lighting solutions.
EXACT POSITIONING SYSTEM
The EXACT POSITIONING SYSTEM (CENTRIQ 95 / 125) allows the spots to be rotated 340° without any visible change of position from the outside. The light head can be tilted up to 90°. A detailed angle-display on both movement axes provides visual support for a precise adjustment with notches every 10°.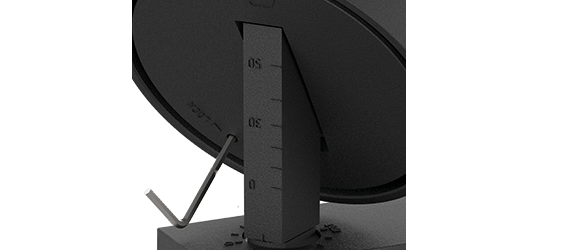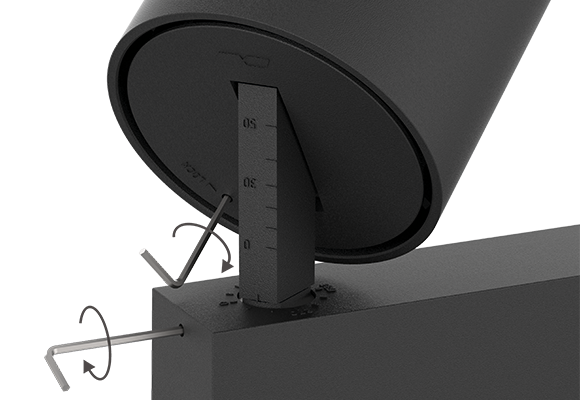 DUAL LOCK SYSTEM
The DUAL LOCK SYSTEM on CENTRIQ 95 / 125 ensures that the lamp is securely fixed in the desired position. The lamp is fixed in the selected position in each of the two movement directions (rotation, tilt) using a grub screw.

 

;