Content
back to
Product Families

MINIMALIST HI-TECH
CENTRIQ
Sophisticated technology, minimalist design: CENTRIQ puts pure lighting effect in the foreground. The trackspots timless housing can be used to achieve general lighting, accent lighting (SUPER SPOT with a beam angle below 8°) or WALLWASH illumination. With CENTRIQ, PROLICHT offers optimal illumination with a discreet appearance for a wide range of applications. CENTRIQ is fitted with the Exact Positioning System (EPS), which was developed by PROLICHT. With the aid of this perfected technology, the lamps can be effortlessly aligned and securely fixed to illuminate a very precise point
NEWEST FAMILY MEMBER CENTRIQ IN
Discover our new CENTRIQ IN as a standalone luminaire. With CENTRIQ, you can create accents in any environment, both for surface-mounted and recessed installations. These spotlights expand the product family, providing even more flexibility and enabling you to highlight specific details in any area.
ONE SPOTLIGHT - 4 CANOPY VARIANTS
With its four new canopy variants: surface-mounted, frameless recessed, recessed, and concrete-recessed, CENTRIQ IN offers versatile solutions for various ceiling materials. The spotlights are adjustable and pivotable, making them the perfect addition to our range and offering you maximum flexibility in planning and orienting your lighting.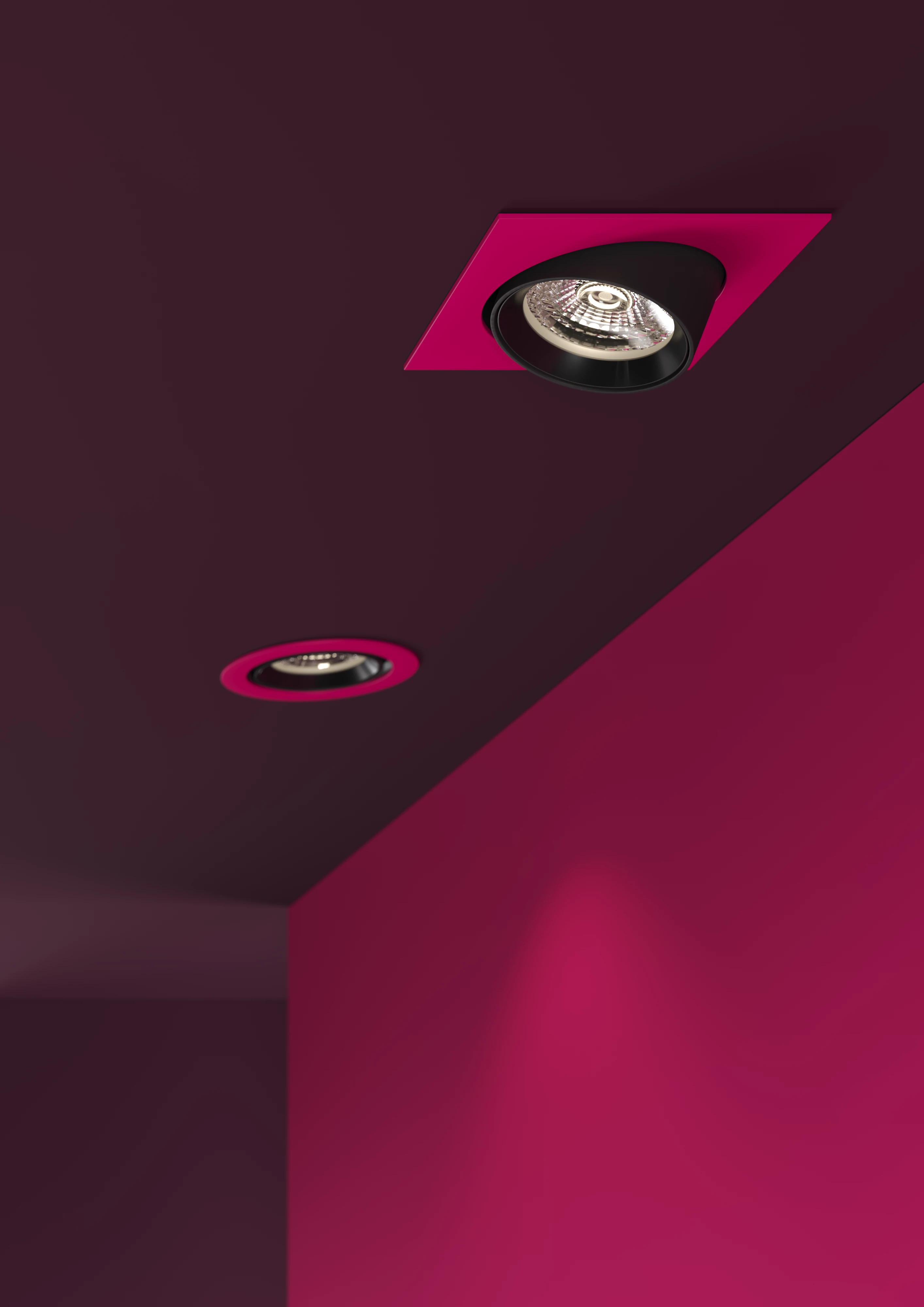 CENTRIQ DOWNLIGHT
The recessed versions of CENTRIQ can be configured with either a square or round frame to ensure seamless integration and aesthetics within interior spaces. The square version can be grouped on ceilings to create rectangular assemblies, providing highly concentrated illumination. Optional concrete recessed housings are also available for these versions.
With the round and square versions of CENTRIQ, you achieve a clear and unobstructed ceiling appearance without sacrificing flexibility in light orientation, thanks to their adjustable and pivotable spotlight heads.
Within the timeless luminaire housing, you can achieve both general lighting and accent lighting (SUPER SPOT with a maximum 8° beam angle).
CENTRIQ IN 3-PHASE TRACK SPOT
CENTRIQ IN harnesses the same technology, and its wide array of designs for different systems makes it extremely versatile, suitable for 3-phase track systems or the exclusive PROLICHT 2LOOK4 50 track system. With CENTRIQ, PROLICHT offers optimal lighting in a discreet appearance for a wide range of applications.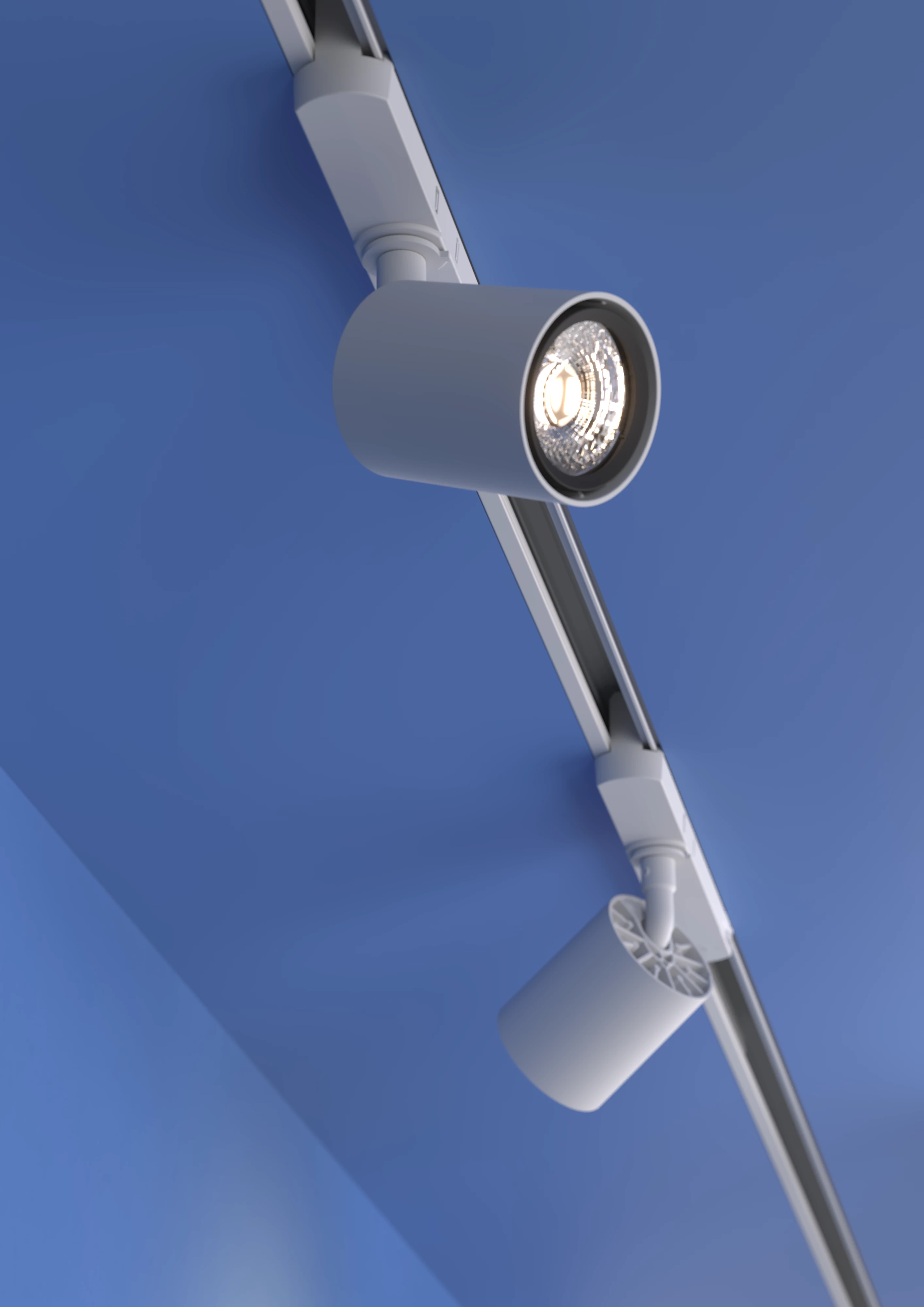 CENTRIQ FLEX
The FLEX version provides you with the ability to adjust and broaden the beam angle with a simple manual movement. This versatility allows you to change the light projection from a narrow 12-degree angle to a wide 45-degree angle with a single spotlight. This flexibility is particularly valuable where the precision of light direction is crucial.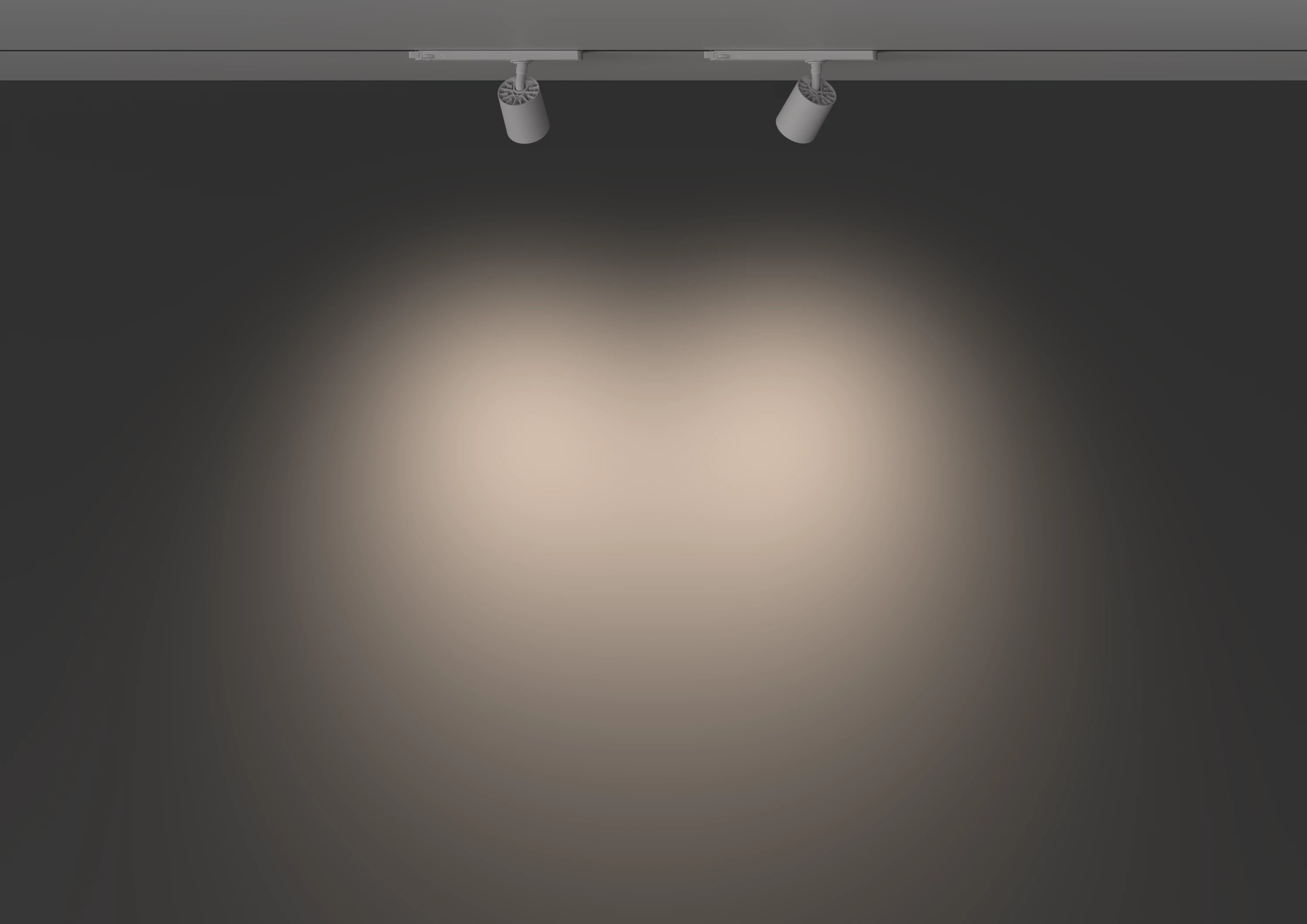 ;