Content
THE FUTURE IS NOW!
PROLICHT WORKS WITH MATTER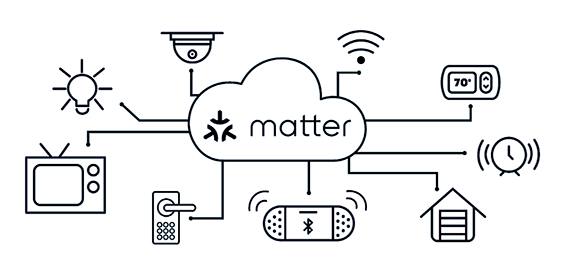 THE NEW SYMBOL OF CONNECTIVITY
Imagine a world where all your devices seamlessly work together. The idea is simple. The impact is powerful.
We call it matter, and it's what connects the world!
SMART CONNECTIVITY SHOULD BE SIMPLE AND RELIABLE
To make that a reality, experienced industry players are coming together in the Connectivity Standards Alliance to back a new universal standard for connected things. Products built on this secure protocol will work seamlessly with each other, now and well into the future.
Create more connections. Simplify utilization. Increase compatability.

OUR PRODUCTS ARE READY!
Configure now your Matter enabled lighting solution
PROLICHT is offering as one of the first companies in the lighting industry, the standard matter for more than 1.000 light fittings in over 50.000 possible configurations. From now on our downlights, tracks and luminairies can be controlled together with your other devices in your smart home via just one interface. 
If, despite our endless configuration options, there is no suitable Matter certified product for your project, we will be happy to work with you to find your individual solution.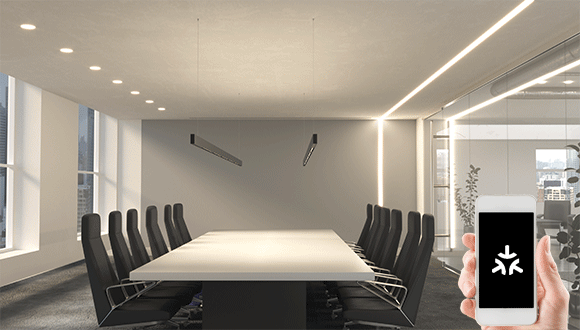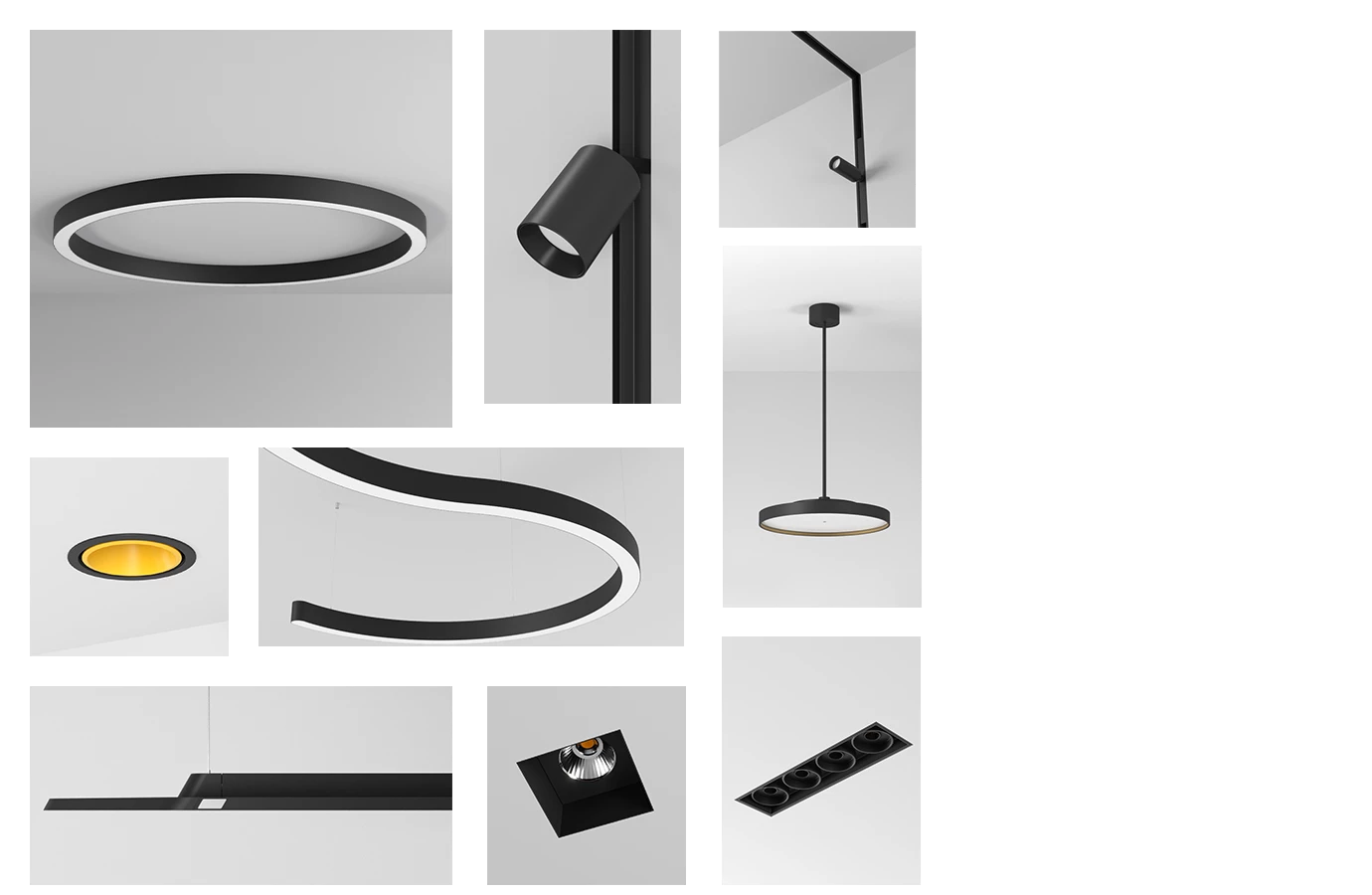 PROLICHT X MATTER
THE FUTURE IS NOW
Our products offer you all the possibilities of smart lighting in an uncomplicated way, from ordering to handling. The Prolicht configurator gives you not only individualization options for optics and light technology with one click, you can also equip your lighting solution with the desired control system. Matter is already available as a selection in our configurator.
With our sophisticated Matter solution, installation is easier than ever. With conventional control technologies, installation often becomes very complex and is driving up the cost factor. PROLICHT matter products require only a simple 3-wire installation to provide all advanced control possibilities.
The Promise of Reliable and Secure Connectivity
Matter is built around a shared belief that smart home devices should be secure, reliable, and seamless to use. By building upon Internet Protocol (IP), Matter will enable communication across smart home devices, mobile app, and cloud services, and define a specific set of IP-based networking technologies for device certification.
Works with all your devices made with Matter
Enabled with Matter, your smart luminaire will work with other smart devices built on this industry-unifying technology, including voice-enabled assistants, straight out of the box. Just turn it on, and you'll enjoy secure, reliable connectivity, today and well into the future.

THE FIRST SMART LIGHTING SHOWROOM IN THE WORLD
WE ARE SMART! - ARE YOU?
Learn about all the ways you can integrate the new standard into your project and make your lighting smart.
You want to visit us? We are looking forward to your message!
WHAT IS MATTER?
Matter is  a new industry-unifying standard to connect compatible devices and systems with one another in a secure, reliable, and seamless sway.
HOW CAN I CONTROL PROLICHT MATTER LIGHT FITTINGS?
Prolicht Matter Certified light fittings can be controlled by any Matter certified Software. Today, they are tested within the Apple ecosystem, using one Apple Home Pod and the Apple Home kit, on devices updated to iOs 16.1 (or later) and iPadOS 16. Major software companies, such as Amazon and Google are in the process of developing control application also for Android devices, and companies such as Legrand or Lutron are also part of the Matter alliance, and will soon launch their matter compatible control solutions.
CAN I CONTROL THE LUMINAIRE WITH DIFFERENT SOFTWARE (APPLE HOME, ALEXA, GOOGLE)?
Today, Prolicht Matter Certified light fittings are tested withing the Apple ecosystem controls, and Apple makes it compatible only with Apple devices. Other open Matter Certified solutions will soon be available, offering compatibility to both Apple and Android devices. Matter Certification of Prolicht light fittings ensures that they will be compatible with all certified control device.
IS IT POSSIBLE TO USE PHYSICAL CONTROLS FOR THE MATTER LIGHTING?
Prolicht Matter Certified light fittings can be managed by traditional electromechanic on/off controls.
Soon it will be possible to find on the market physical smart switch Matter Certified, that will allow the Matter experience.
DO I NEED A HOME POD?
Today, Apple requires the use of a local control unit to manage Matter devices, including Prolicht Matter Light fittings. In the future different solutions will be available.
DO WE NEED A WI-FI NETWORK FOR OUR PRODUCTS TO FUNCTION?
Yes, Prolicht Matter Certified light fittings require a 2.4 GHz Wi-Fi network to take full advantage of Matter possibilities. Without network, they can be managed as standard on/off light fitting.
WHAT HAPPENS IF TH WI-FI NETWORK DISAPPEARS?
If, after commissioning the Prolicht Matter Certified light fittings, the Wi-Fi network is disconnected, they are programmed to go in protection mode: all luminaires dimmed below 50% go up to 50% dimming, and all luminaires dimmed 50% or more remain at the dim level they are. With this setting a minimum light quantity is ensured in all spaces controlled with Matter.
WHY IS PROLICHT USING A WI-FI CONNECTION?
Prolicht Matter Certified light fittings are managed by Matter software through a Wi-Fi solution, as this technology allows better connection, better transmission power and fast reaction time, also with longer distances.
DO WE NEED INTERNET CONNECTION FOR OUR PRODUCTS TO FUNCTION?
Internet connection is required only for voice-control applications, such as Siri. It is not required to manage Prolicht Matter Certified light fittings with Apple Home mobile apps. In general, control devices will not require internet connection to manage Matter fittings.
WHAT HAPPENS IF POWER GOES OFF AND THEN COMES BACK ON?
Prolicht Matter Certified light fittings memorize the last status before power off, and are programmed to come back to the same status when power comes back on.
HOW DO I COMMISSION MY LUMINAIRE?
Prolicht Matter Certified light fittings can be commissioned today with the Apple Home App.
In the future, more and more control application, such as Alexa and Google home will offer the same feature.
WHAT HAPPENS IF A PROLICHT MATTER LIGHT FITTING IS INSTALLED AND NOT COMMISIONED?
Prolicht Matter light fittings are programmed to be easily recognized before commissioning, therefore, once switched on, they blink for 60 seconds, giving a visual feedback for the commissioning procedure. If the commissioning is not done, every time they are switched on they will blink for 60 seconds, and then go to 100% power.
WILL PROLICHT MATTER CERTIFIED LIGHT FITTINGS' FIRLMWARE BE UPDATED "OVER THE AIR" ONCE THE PRODUCTS ARE DEPLOYED?
 Yes, firmware updates will be spread over the air by the control application chosen in the installation.
HOW DO I RESET THE LUMINAIRE?
Prolicht Matter light fittings are programmed to be reset to factory value after being switched off/on for 10 consecutive times: when they are reset, luminaires will start blinking, waiting for new commissioning.