Content
back to
Product Families

Excellent light quality with minimal recess depth – that is the specialty of OIKO. The LED downlights are perfect for uniform and glare-free lighting in retail-areas and offices. The clever designed spot can be installed in ceilings with extremely limited installation depth. Its many variations offer the perfect solution for every situation and design concept.
NEWEST FAMILY MEMBER OIKO PRO IN
With the innovative addition of the OIKO PRO IN single spotlight, entirely new applications and possibilities for your lighting needs are now available. It complements the OIKO PRO family by being more flexible while retaining the same lighting technology as the rest of the product line. Thanks to its rotating and pivoting features, you can direct the light precisely where you need it, creating perfect illumination for any space.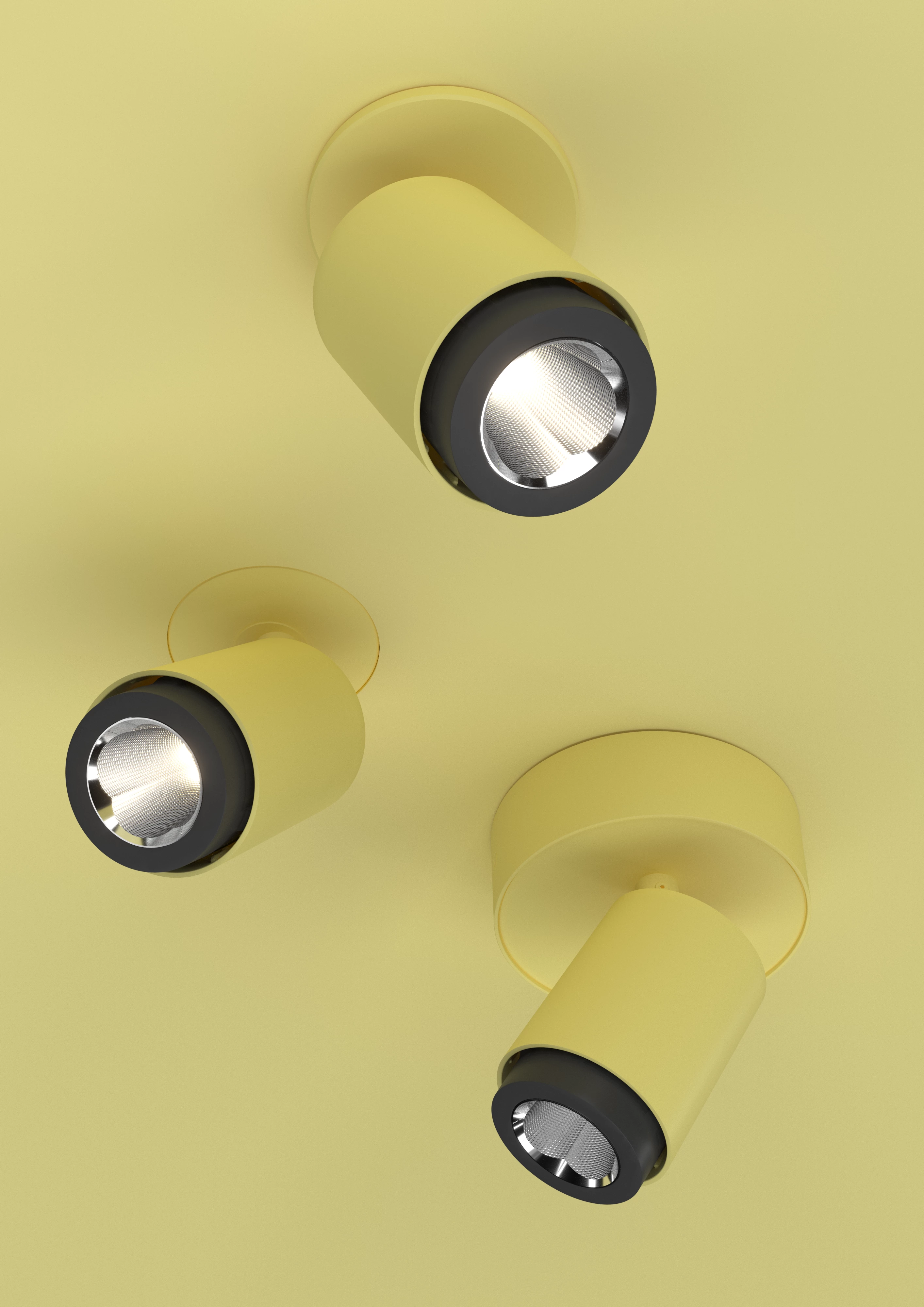 ONE SPOTLIGHT - FOUR CANOPY OPTIONS
With its four new canopy options: surface mount, trimless recessed, recessed, and concrete recessed, the OIKO PRO IN can now be installed anywhere, regardless of ceiling materials.

SIMPLY PROFESSIONAL
Simplicity is the secret of OIKO PRO. Its clever design makes it easy to use in all conditions, impeccable in its performance and transversal to any application.  The OIKO PRO's appearance is minimalistic, consistent among all the available shapes and thus disappearing in the architecture: the only thing you will notice is its perfect light emission.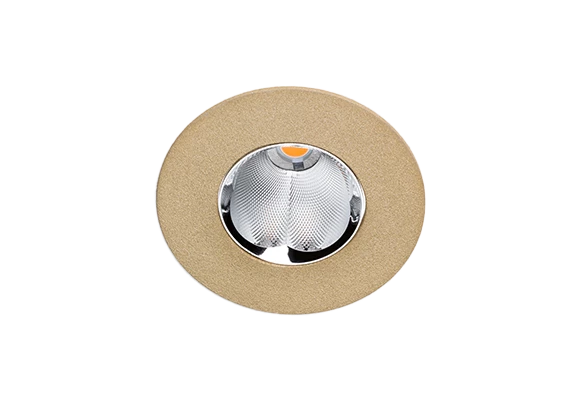 ALL THE VARIANTS YOU NEED
OIKO PRO is available in various shapes, with a range of reflectors and beamwidths. You can individualize your spots as they fit the project you want to realize!
OIKO PRO FAMILY
The new extension version adds another installation method to the OIKO PRO family. The form factor of the product family is retained to ensure a consistent appearance across all use cases.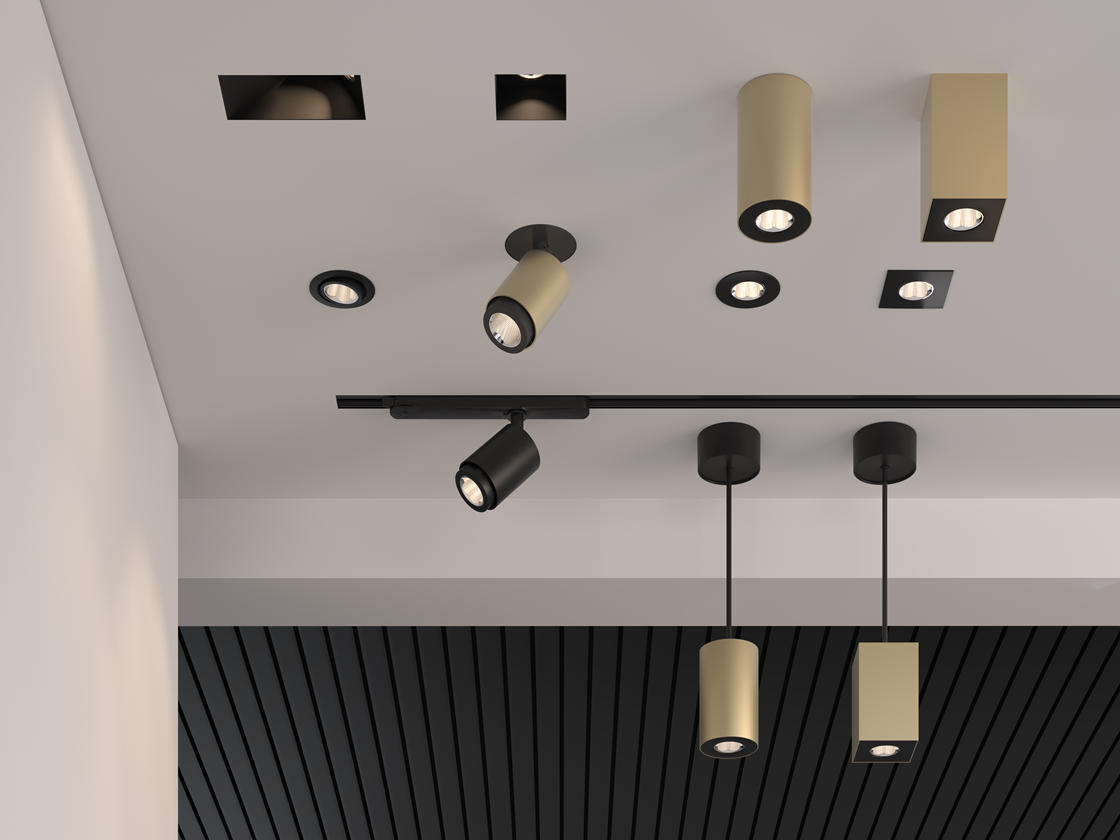 ONE SIZE - INFINITE APPLICATIONS
The OIKO PRO housing is specifically designed for an easy installation. A standard Ø68mm cutout provides a uniform appearance for a variety of reflectors after installation.
FOCUS OF ATTENTION
OIKO is versatile enough to create narrow accents and to flood the whole room with light. The superb reflective properties of the high-quality aluminum reflectors allow for a wide variety of beam angles. Thanks to its anti-glare properties and recessed reflectors, the COMFORT variant creates harmonious lighting moods and is ideal where screen workstations are used.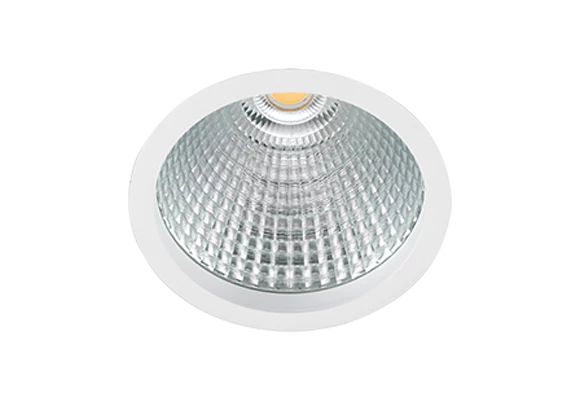 GLARE-FREE ILLUMINATION
OIKO can be used in various scenarios and guarantees pleasant lighting effects.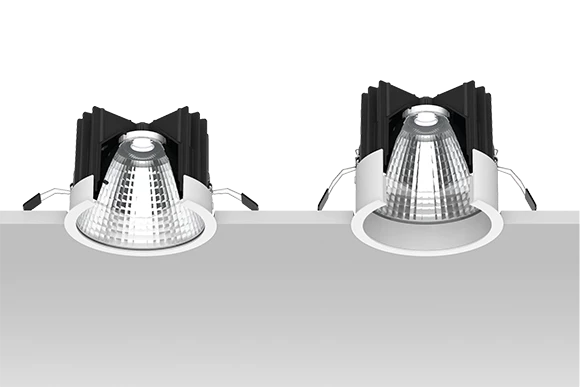 STANDARD VS. COMFORT
A deep recess with a visual optimization baffle (VOB) improves glare control in the COMFORT range and creates the desired lighting mood. The height of the baffle varies from 15 to 30 mm depending on the size of the OIKO luminaire. The baffle is available in 25 colors and adds a special reflection to the reflector.

;