Content
back to
Product Families

STRAIGHTFORWARD AND EFFICIENT
MECHANIQ
MECHANIQ is a simple introduction to professional lighting. With this highly flexible family of premium quality spots, the perfect lighting solution can be achieved simply and easily in every retail store. MECHANIQ spots can be optimally adapted to ever-changing arrangements on all kinds of sales areas.

TECHNICAL DESCRIPTION
Flexible, adaptable recessed spots with extreme ease of use – MECHANIQ is the uncomplicated solution for professional shop lighting.
UNIQUE LOCKING SYSTEM | A unique release clamp ensures an easy Installation and removal of the spot in case of maintenance.
TROUBLEFREE MOUNTING | A ring ensures an easy tilting and places the spot depending on COMFORT or STANDARD version.
REFLECTOR | The MECHANIQ-Family offers high-grade aluminium reflectors with beam angles from SUPER SPOT to FLOOD (40°).
EASY ACCES | clips guarantee an easy removal of the front-cover including the glass and reflector.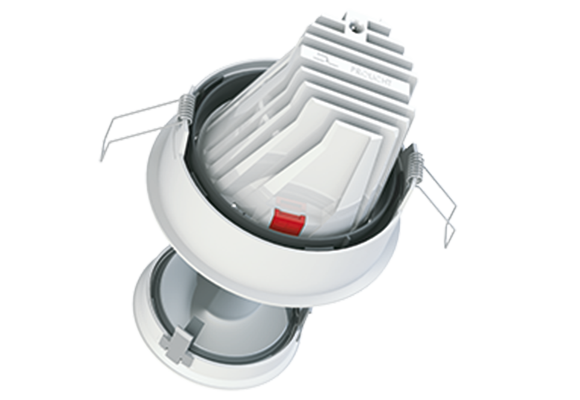 COMFORT vs. EFFICIENCY
The COMFORT range is characterized by a deeper recessed unit with a higher tilting point. The moving part of the unit is discreetly integrated into the ceiling when set at a tilted positio, achieving a higher level of visual comfort with better glare reduction. Up to 355° rotation and 30° tilt are possible. COMFORT is available in sizes M and L. In M, the spot is recessed by 30 mm, and by 48 mm in L.
DEEP GLARE REDUCTION
A deeply (40 mm) recessed spot offers the highest possible levels of glare reduction. The lamp can be rotated 355° and tilted 30°. DEEP is only available in size M. The spot cone is available in one of 25+5 PROLICHT colors.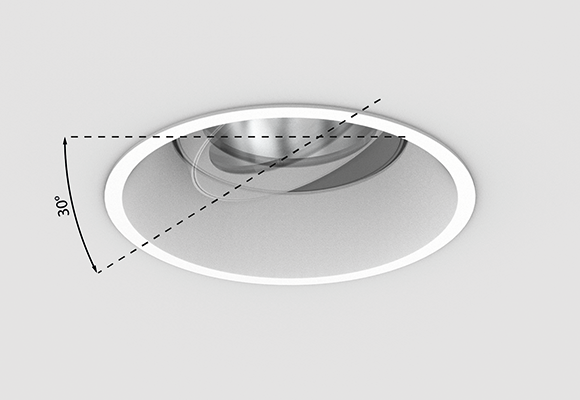 Full Solutions High Performance
These spots are available in two sizes as well as in ROUND and SQUARE versions. A TWIN lamp version allows maximum flexibility within your lighting concept. All spots feature various rotating and swivelling options. The entire range is suitable for TRIMLESS or RECESSED mounting. A perfect solution for projects where high lumen packages are required.
SPECIAL LED CRI/R9 VALUE
With SPECIAL LEDs, PROLICHT offers illuminants that delivery extraordinary CRI-values (e.g: R9 for saturated red) over the entire spectrum. The LEDs high monochromatic color fidelity allows for the creation of lighting for very special purposes. Be it Meat+, Gold+, Art or Fashion – with SPECIAL LEDs and PROLICHTs intelligent reflector technology MECHANIQ luminaires can be perfectly optimised to meet the needs for different areas of application. TUNABLE WHITE LEDs are available on request.

;