Content
back to
Product Families

EVERYTHING IS POSSIBLE
IMAGINE
The versatile mounting types and luminaires of the IMAGINE family offer variable and professional lighting solutions for shops, hotels and restaurants. IMAGINE is flexibly configurable, technically sophisticated and perfect for integrating into any room design. The IMAGINE downlights are available as round recessed versions or as round/square trimless fitting. An optional, separately switchable backlit feature in combination with a coloured housing creates a unique eye-catcher and is a great solution for soft nightlight in retail and hospitality settings. IMAGINE can also be used as an individual track-mounted spot, a standalone surface mounted fitting or totally integrated in a trimless channel. Further information on this can be found in the 2LOOK4 section.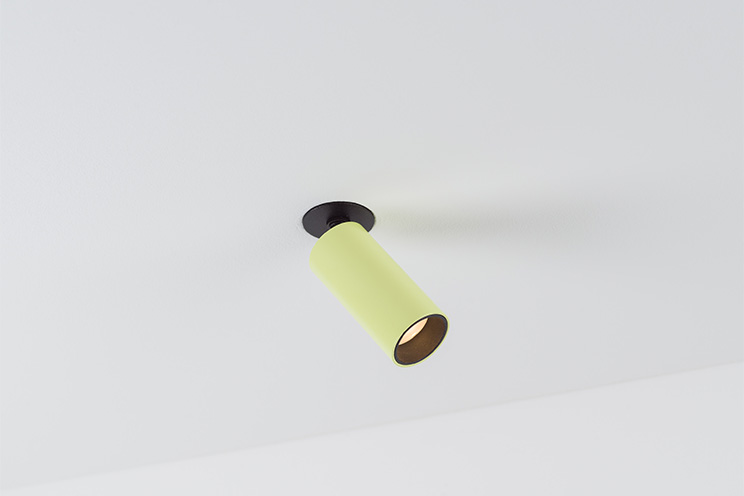 IMAGINE MICRO Ø 35MM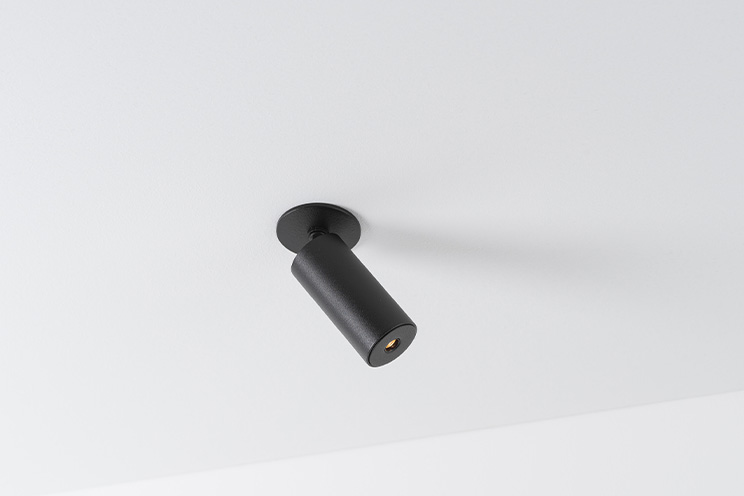 IMAGINE MICRO WITH MICRO-DOT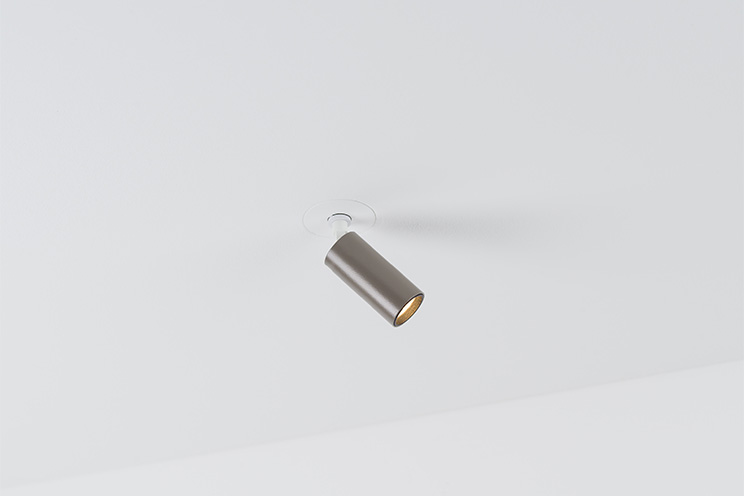 IMAGINE MICRO Ø 23MM
NEW: IMAGINE MICRO
Our proven IMAGINE family is extended by further variants. The new IMAGINE MICRO is now available in all mounting types with different lengths and diameters. For an uncomplicated integration into a wide variety of projects, a large individualization of the various components of the luminaire body in different colors is also possible. Configurations for plasterboard or concrete ceilings and two different ceiling openings complete the range of this versatile product family.
TECHNICAL DESCRIPTION
With countless different mounting options, sizes and beam angles, IMAGINE is perfect for any room design – whether you need precise lighting accents or even background illumination.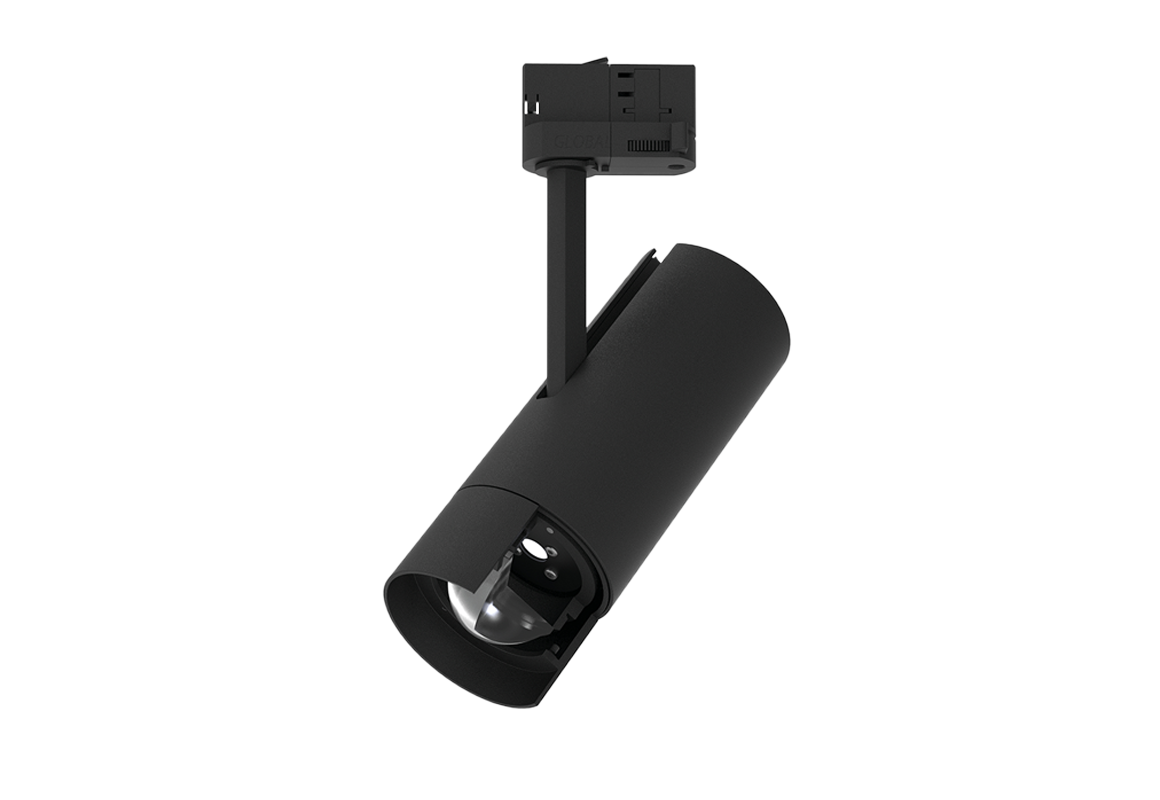 FLAWLESS TRANSITION | An ingenuous adjustment system ensures a flawless transition of the beam angle of the IMAGINE FLEX between 14° and 48°. The look of the Imagine don't change at all during focusing.

HIGHLUMINIOUS INTENSITY | An integrated plano-convex lens of a superior quality in combination with a high efficient COB LED with a CRI of 90, ensures an incredible high luminous intensity.

INTEGRATED DRIVER | This family of track-mounted spots are recognised by a special articulated arm which allows 350° adjustment and a 90° tilting and an integrated (dali dimmable) driver in the housing.

MOUNTING | The IMAGINE range is no longer only available for track mounting but also as a standalone surface mounted fitting which open a new field of applications.
BENEFITS
Convincing benefits - standardised for all IMAGINE spotlights.
SUPER SPOT REFLECTOR TECH
High-precision reflectors in combination with the latest COB LEDs (Chip on Board) are the base for PROLICHT SUPER SPOTs. IMAGINE offers an ideal solution for accurate illumination over longer distances – for example for high ceilings (beam angle of 10°). Special lenses can be developed in-house on request or on a project basis.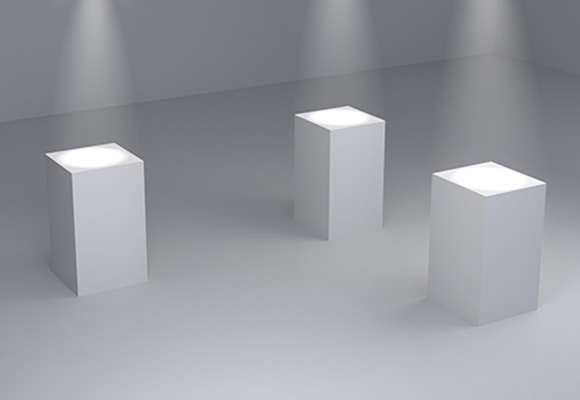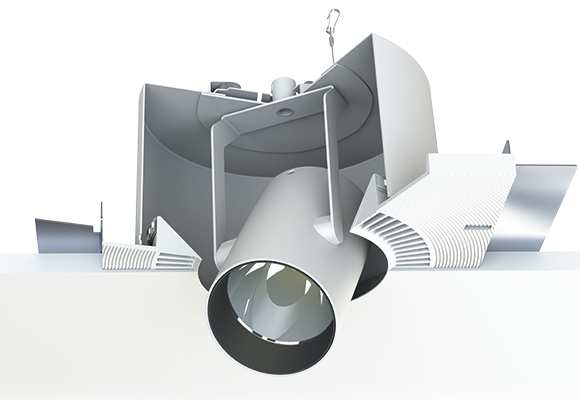 AURA BACKLIGHT
High functionality, clear shapes and perfect integration into the ceiling characterize the IMAGINE downlight. The spot is shifted subtly but perceptibly out of the housing, a unique feature of this range. The articulated arm of the spotlight provides 355° of rotation and 45° of tilt. These luminaires are available in trimless or recessed versions. The trimless mounting frame has special ribs to ensure that it adheres well to the ceiling plaster. An innovative magnet and click system holds the lights in their housings and allows tool-free maintenance, without damaging the ceiling. Color combinations (housing, frame) in combination with separately controllable AURA lighting, offers a great add-on to this product for use in shops and hospitality settings.
GLARE PROTECT
A black anti-glare ring sits at the front to optimise visual comfort. The anti-glare ring of IMAGINE 60 and FLEX is available in 25+5 PROLICHT colors on request. Optional accessory lenses or a honeycomb are also available.
FLAWLESS LENS FOCUSING
The IMAGINE FLEX with lens is characterized by its incredibly high luminous intensity and high efficiency covering a wide beam range. A perfect solution for shops galleries and museums, where different objects demand different cones of light. The COB module has a CRI of 90 as standard. A top quality integrated plano-convex lens in combination with an ingenious adjustment system ensures a flawless transition of the beam angle of the IMAGINE FLEX between 14° (inner cone) and 48° (outer cone).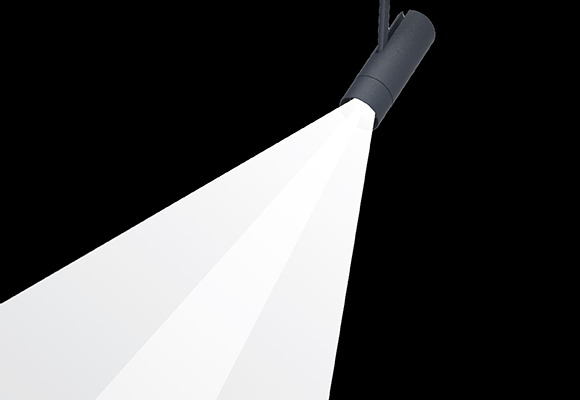 ;