Content
back to
Product Families

An austere form creating a strong impression – that's the DICE family. The cubic luminaires and square ceiling spots are typical of PROLICHT's purist and timeless design. DICE luminaires are ideal for all applications, from shops to restaurants and hotels to living rooms.

TECHNICAL DESCRIPTION
Strictly quadratic or cubic luminaires, striking lighting moods and three-dimensional effects are part of the unmistakeable character of DICE.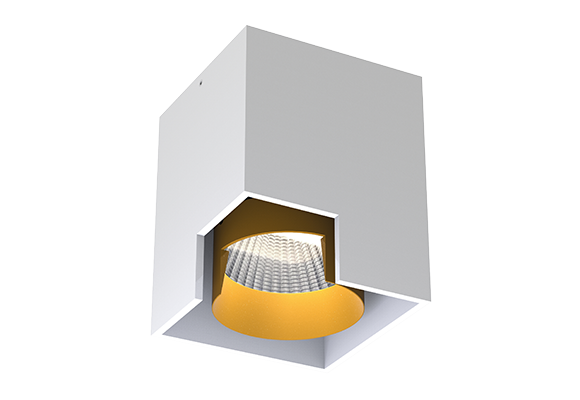 FLOATING CYLINDER | The DICE ON ceiling cube encloses cylinder, which appears to be almost floating. The cylinder and the cone of the DICE INVADER can be finished in one of 25 PROLICHT colours. DICE ceiling cubes can be upgraded with a honeycomb raster or colour filters.
REDUCED GLARE | A deeply mounted reflector offers high visual comfort (especially in the case of a black tube).
INTEGRATED DRIVER | An integrated driver enables direct mounting of the DICE ceiling cube onto concrete ceilings or places where only 230 V is available. A phase-cut dimmable driver is available on request.
COLOR COMBINATIONS | The cylinder (both inside and outside) and the cube itself can be supplied in different colours, which is a real joy for designers. allowing them to harmoniously integrate with their interiors or create eye-catching elements.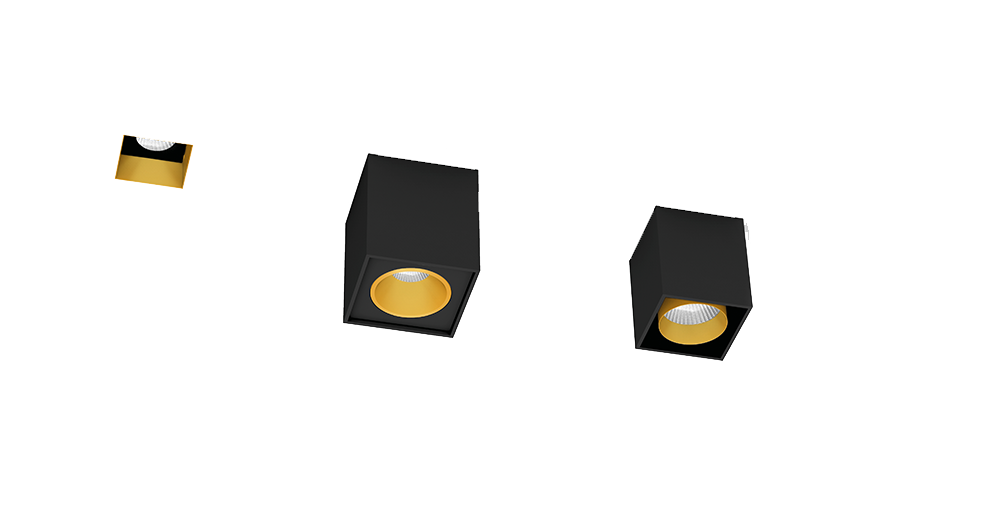 Benefits
Convincing Benefits - standardised for all DICE spotlights.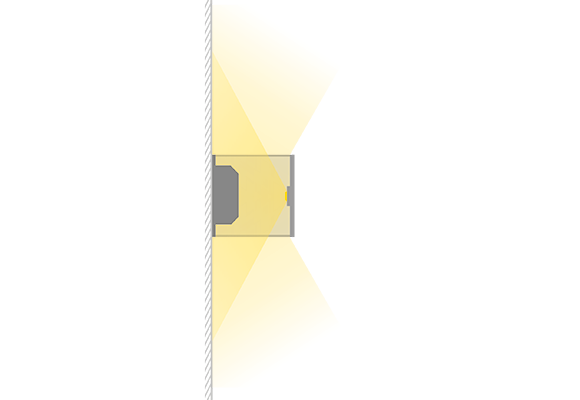 GLARE PROTECT
DICE WALL guarantees maximum glare-free lighting, even though the cube is completely open at the top and bottom. An integrated LED is fitted inside the cube in the middle of the front wall. This design makes the light source invisible from any angle and perfectly suited for staircases. The housing with an integrated driver is available in 100 or 120 mm sizes. Clever placement helps to create strong, magical light contours, a special feature of DICE WALL.
Korona Effect
The DICE ON ceiling cube encloses a cylinder that is almost floating within. The inner cylinder of the DICE and the cone of the DICE INVADER can be refined with one of the 25 PROLICHT colours, creating a real wow effect and emphasising the purist shape of the DICE without altering the effect of the light. DICE ceiling cubes can be upgraded with a honeycomb lighting channel or colour filters.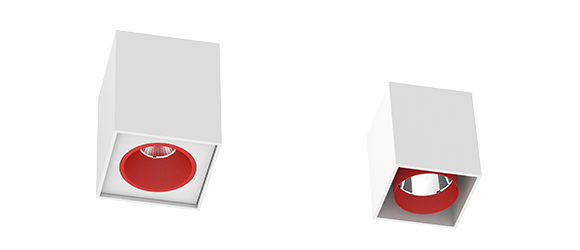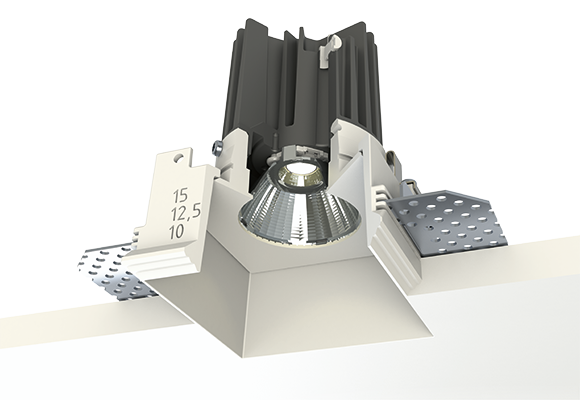 ENHANCED VISUAL COMFORT
The trimless CAVE range (single or double spot, or asymmetrical for vertical illumination) and the recessed 4DI downlight are both characterised by a deep inset for enhanced visual comfort. The housing and inset can be finished in one of the 25 PROLICHT colours. An adjustable mounting system allows the trimless CAVE to be installed in 10, 12.5 or 15 mm plasterboard.

;