Content
Select an image to import
CODE
SURFACE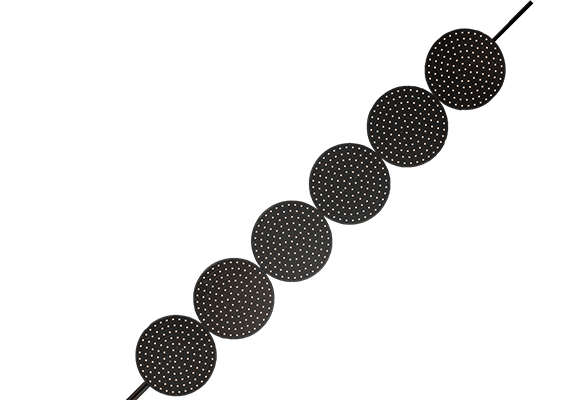 CODE can act as a lighting instrument to create atmosphere in various settings - from warm to cold - or simply work as a decorative element to complete an interior design idea. Run at full power, these arrays deliver raw, unfiltered light at its best. Dimmed down, the boards act as decorative elements and graphic patterns of light which pop out and appear to float against black backgrounds.
CHOOSE YOUR INSERTS
The system can be furnished with three LED light sources: DOT, GRID and DASH. The elementary shapes of round, square and line form the basis of a kit of parts which allows infinite possibilities to design graphic lighting sculptures.


NEW: DASH
The simple shape of the DASH line entails an incredible variety of possibilities: available in two lengths (2.1m and 4.2m), it can be suspended as a vertical line from a ceiling installed track (with the possibility of a 360° rotation) or it can be bent to create any kind of lighting arch.
The arrangement can start from one track and, by choosing the appropriate accessory, finish on the same track, on a different track or on a wall or ceiling surface. With a special accessory two DASH elements can be joint together, to form an arch up to a length of 8.4m.
DASH can easily be cut on site every 20cm during the installation, to perfectly match the specific needs of each project and offer maximum freedom in a simple way.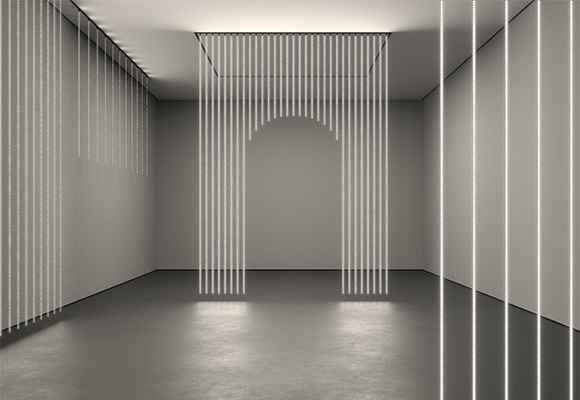 CONFIGURE YOUR OWN PRODUCT - STEP BY STEP
Create a profile system specifically tailored to your needs by choosing from different inserts, components and accessories. Configure the product that fits your project.