Content
back to
Product Families

LIGHTINGS SWISS ARMY KNIFE
2LOOK4
2LOOK4 is a full family of knife-edge extruded aluminium trimless profile systems with a seamless design offering consistent aesthetics and complete solutions for residential, hospitality, retail and commercial applications. The profiles can run across walls and ceilings, creating three-dimensional continuous lines of light emphasising the geometry of the room and maintaining a minimalist, elegant look.
TECHNICAL DESCRIPTION
2LOOK4 20/25
A hybrid lighting solution with spots and general lighting, thats 2LOOK4 profiles 20 and 25. Available as profile 25 (48 V Magtrack) and as profile 20 (230 V Track variant).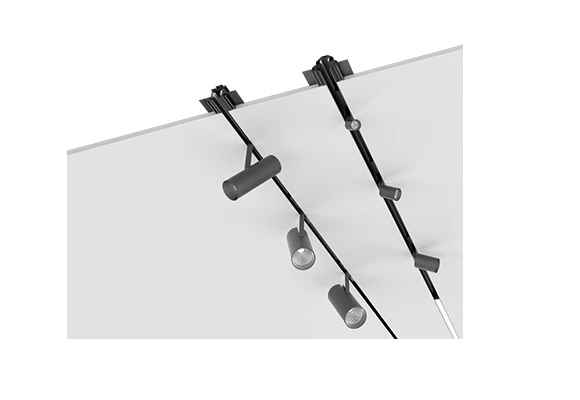 TRACK 230 V | A revolutionary mini 230 V track system brings the designer to a whole new level of minimalism. A visible opening of 25 mm houses a deeply recessed track where different lens-based track spots can be mounted. A perfect solution for spaces where lines and light become a part of the architecture.
MAGTRACK 48 V | A hybrid solution with spots and general lighting is possible with the 2LOOK4 profile 25 range. Adjustable spotlights in three sizes (ø 30-40-60 mm) with different lenses and lumen packages can be magnetically installed on the MAGTRACK, ensuring tool-free mounting and repositioning. The inner side of the knife-edge extruded profile with a visible opening of 25 mm is fitted with 48 V conductors and is always black inside. A DC line still offers full control of individual track luminaires by sending commands via the DC power lines.
2LOOK4 50
2LOOK4 50 offers three profiles available as 48 V-MAGTRACK (tool-free mounting), deeply recessed 230 V TRACK and a knife-edge 230 V PLUG (glare-free modules) variant.
230 V PLUG | This knife-edge profile aluminium extrusion is characterised by glare-free modules. The 4- or 8-lamp MAGIQ modules can be fitted simply and easily moved within the channel using the plug system. The modules can also pivot by 2x25°. In combination with the MAGIQ WALLWASH or MAGIQ HOLLOW WALLWASH modules, a complete architectural solution can be created with optimal visual comfort.
230 V TRACK | The deeply recessed 230 V track ensures that the driver housings of the lights are unobtrusively hidden in the channel. A black cover creates a pure minimalistic look. The CENTRIQ 60-75-95 can be integrated to create a wide range of applications from low to high lumen packages. A black cover hides the track itself.
48 V MAGTRACK | The 48 V MAGTRACK ensures tool-free mounting of the different lens-based CENTRIQ spots. A well-engineered multi-axis system enables full adjustment of the hidden spots.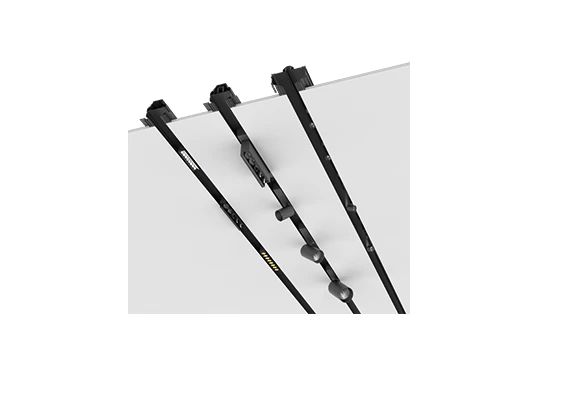 NEW:
CENTRIQ IN & OIKO PRO IN
With the new inserts CENTRIQ IN and OIKO PRO IN the 2LOOK4 50 TRACK profile system meets even more complex lighting concept requirements.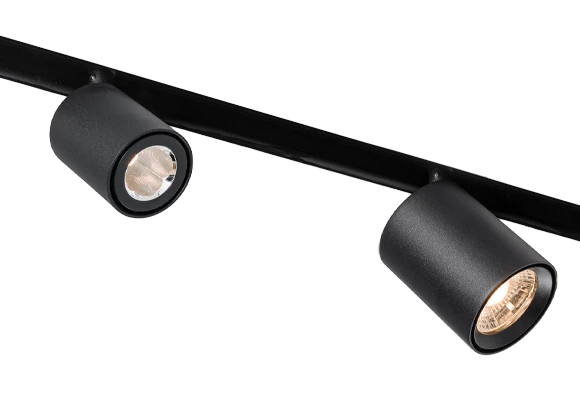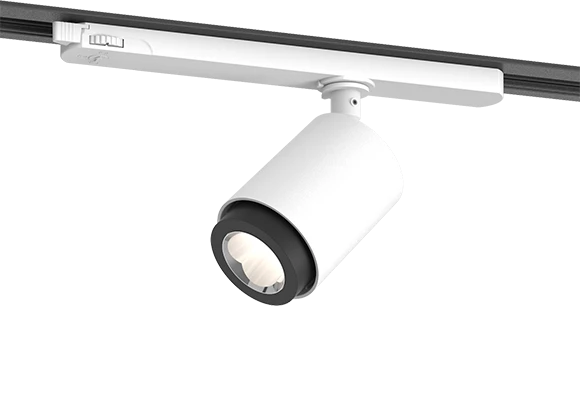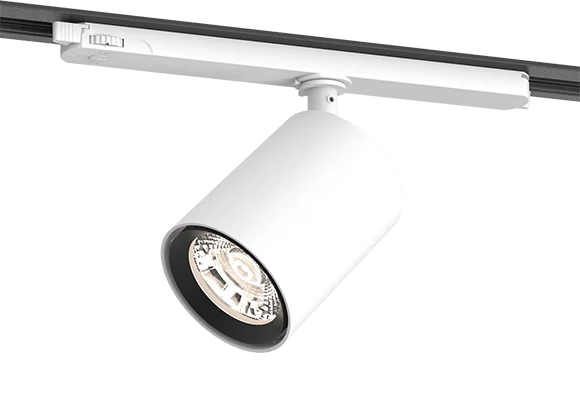 2LOOK4 80/130/160
2LOOK4-Family offers additionally wide channels with tool-free installation, Multi Axis Positioning and optional backlights (160), available in three profiles with 80, 130 and 160 mm.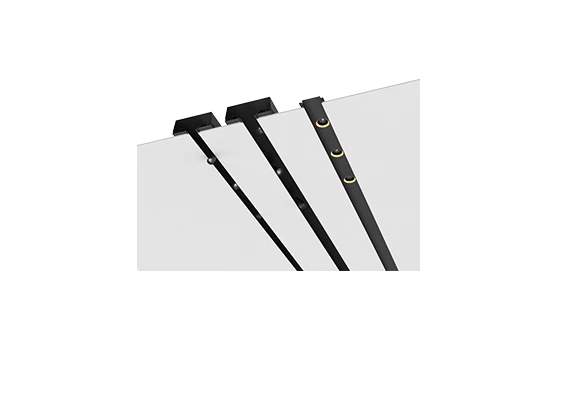 UTILITY CHANNEL | The 2LOOK4 trimless channel with a visible opening of 160 mm creates a smart combination of seamlessly integrated adjustable BIONIQ luminaires with integrated audio and air-conditioning and many more utilities too. Once fitted, it can simply be folded out of the ceiling for maintenance purposes.
TOOL-FREE TWIST LOCK | The 2LOOK4 profile 80 and 130 trimless systems have mounting rails on both sides allowing tool-free installation (spots) by means of twist locks.
MAP SYSTEM | All spots are hidden in the channel. An adjustable articulated arm with a MAP System (Multi Axis Positioning System) makes it possible to adjust the rotation, angle and height of the spots and even tilt them out of the ceiling.
BACKLIGHT | Two integrated LED channels allow optional backlights to add contour lighting and can be switched on separately. Build complex shapes using corner joiners, personalise your system with a choice of beam angles, colour temperature, honeycombs and lens accessories.
INSERTS 2LOOK4 80/130/160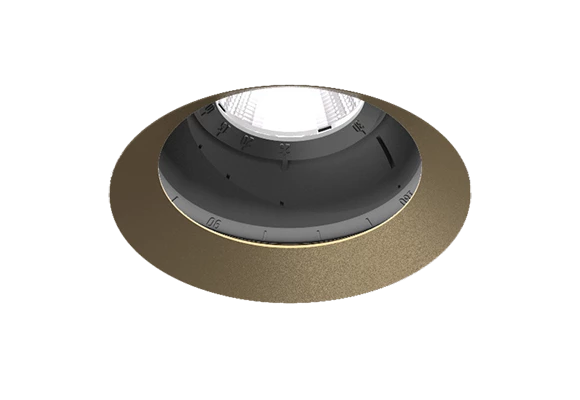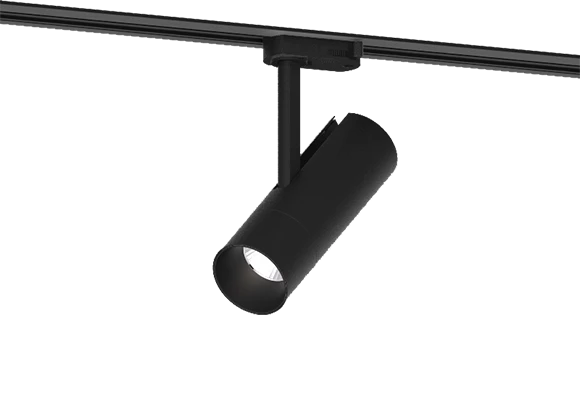 ;