Content
PROLICHT COOPERATIONS
A SYMBIOSIS OF DESIGN AND TECHNOLOGY
In order to create products that not only fulfill every technical demand modern lighting design poses, we try to think outside of the box and cooperate with the best designers and thinkers from all over the world. Our sophisticated technology longs for the right frame to be employed and this can only be reached by working together with designers and lighting specialists to produce holistic solutions that help interior designers and architects to reach their vision.
Over the last years, PROLICHT tried to fuse highly architectural lighting with contemporary design that puts customers at awe. The result can now be experienced through our products and the projects we are able to carry out. The goal clearly is to merge architectural lighting technology with decorative elements to create a unique atmosphere.
LIFE - A LIGHT FOR PLANTS
Designed by Giampiero Peia, powered by Robonica
INCREASE THE QUALITY OF THE AIR
The ever-increasing demand for plants in interior spaces and the need to provide the plants with the right amount of light, even in the absence of direct or indirect natural light, has also led to the development of a product, a multifunctional lamp with different configurations, with specific light spectrum and type of light.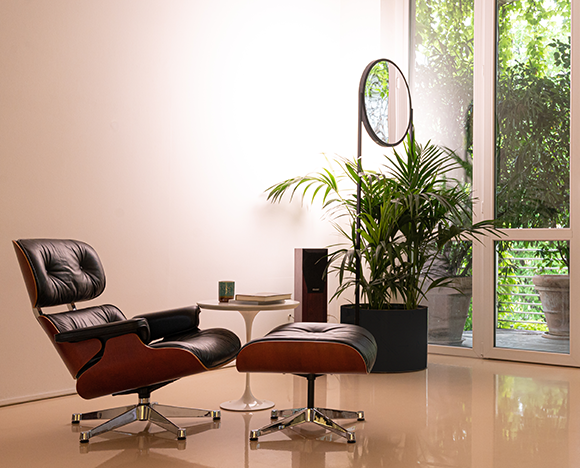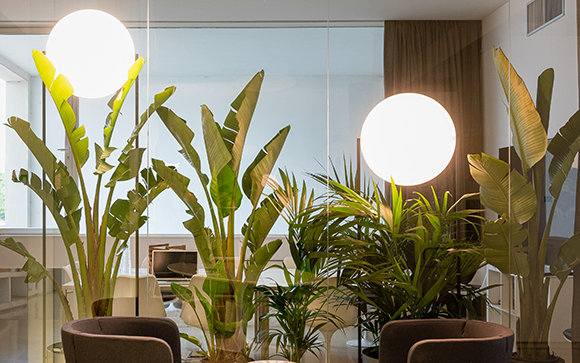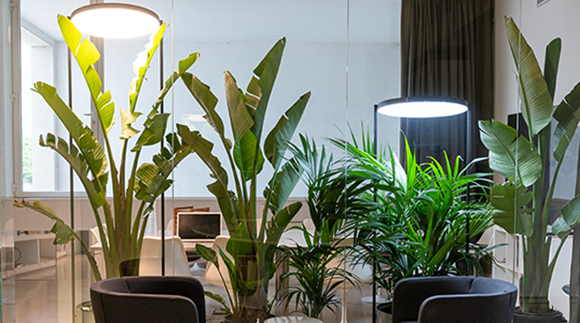 COLLABORATION WITH ROBONICA
Thanks to the research, tests and studies conducted over the years with the startup Robonica, a manufacturer of IoT hydroponic micro greenhouses, and their application in the realisation of Architecture and Interior projects, we have developed "tunable white" LED modules, which allow integrate an optimal luminous flux for plant growth with a light that is also pleasant for human per- ception, making the result suitable for domestic environments, offices, public and commercial spaces, buildings for healthcare, well-being and education.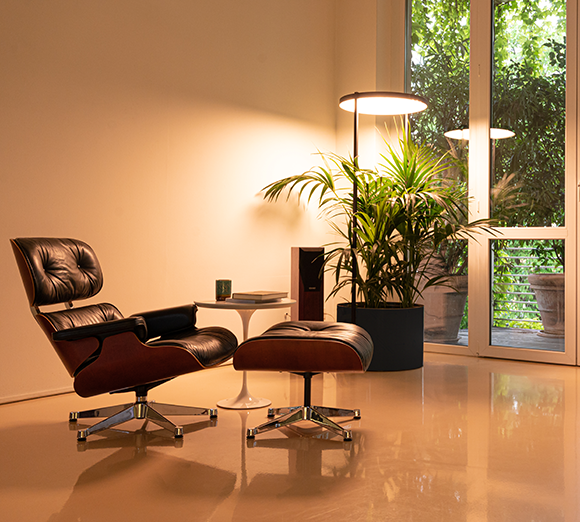 LIFE
DESIGNED BY GIAMPIERO PEIA (PEIA Associati)
The studio has design expertise about a wide spectrum of subject areas, ranging from Residences, Private villas, Open spaces, Public Buildings, Sports Facilities, Commercial Buildings, Factories, Towers, Hotels and Resorts, Retail Showrooms and Stands for exhibitions. The scope of work varies from urban level to interior design and product design scale.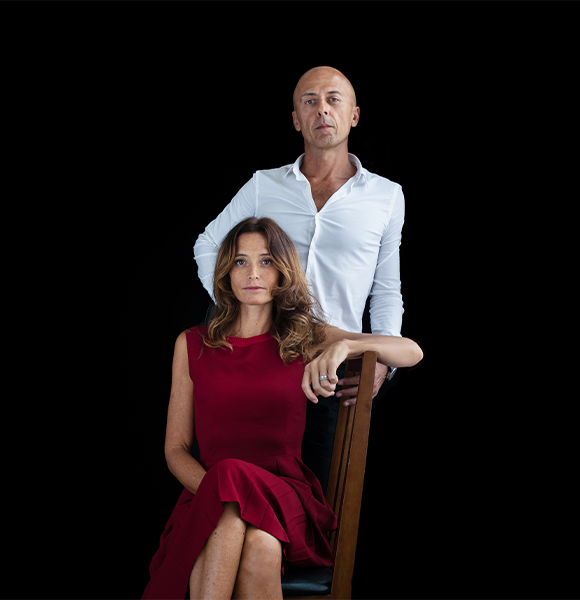 HADI TEHERANI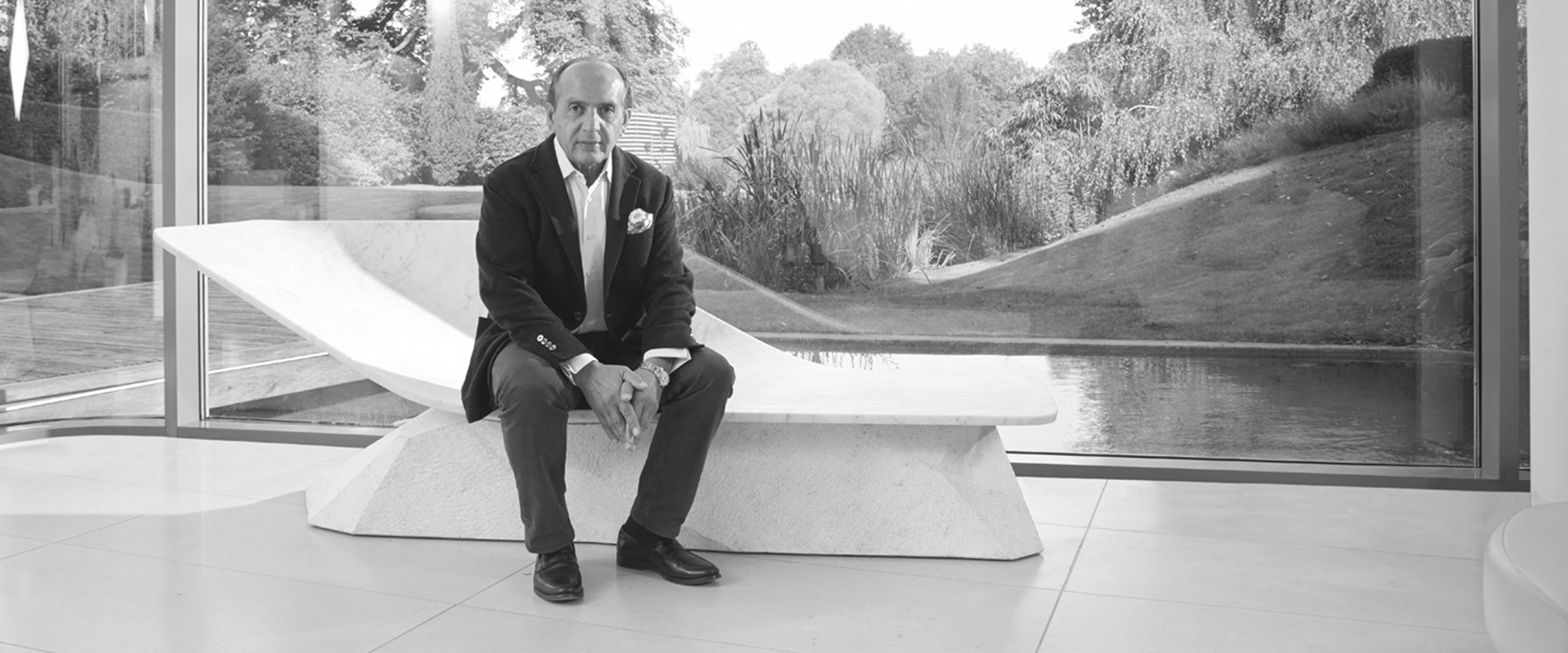 OFFICE LIGHTING REINVENTED
HADI, named after its exceptionally talented designer, Hadi Teherani, made to set a new benchmark in office lighting, performing at the highest technical level, and breaking conventions in terms of design. A unique interaction of design and technology.
GERMAN DESIGN AWARD
The winners of the GDA 2022 are officially announced – we are proud that our cooperation with Hadi Teherani has been awarded in the category best product design. Available in two forms – HADI-M and HADI-Q – the luminaire fulfills every demand modern interior design poses on the designer and works with the most sophisticated technology. This makes the product family the perfect solution for office spaces, where flexible illumination is crucial.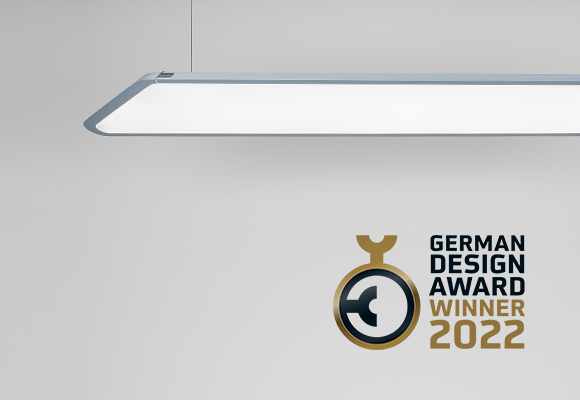 HADI-Q
A dynamic piece of art.
Unusual. Different, like nothing else.
Designed for the ones who expect the extraordinary.
HADI-M
Modern, yet timeless.
Minimalistic and powerful.
A unique masterpiece of design and understatement.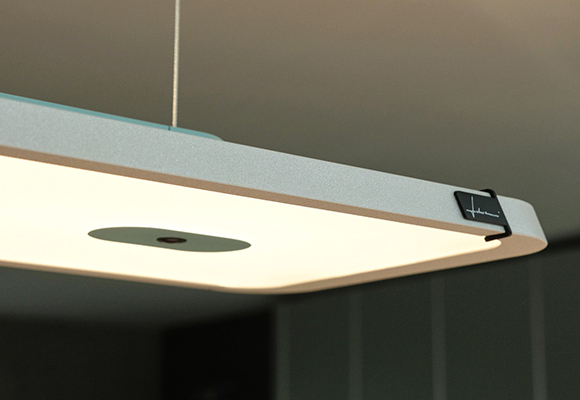 TOM DIXON
MERGING SPIRITS
The unique manufacturing capabilities of Prolicht complement the iconic style of Tom Dixon perfectly. This relationship started informally a few years ago, when we were often working independently on the same projects. After first successful results, Prolicht started to become the preferred choice for architectural lighting in Tom Dixon's interior projects, while Tom Dixon became the first choice of Prolicht when a decorative touch was required. With our teams working more and more together, a clear affinity in vison and philosophy emerged - creating a symbiosis between technology and design.
CODE BY TOM DIXON
The perfect symbiosis - a LED Track System which combines our expertise in technical lighting engineering with the discernible Tom Dixon design and aesthetic. The CODE represents the perfect synthesis of our cooperation: a product that merges technological know-how with a unique design vision – an innovation which could only be achieved together. The lighting system can be furnished with three LED light sources: DOT, GRID and DASH. The elementary shapes of round, square and line form the basis of a kit of parts which allows infinite possibilities to design graphic lighting sculptures.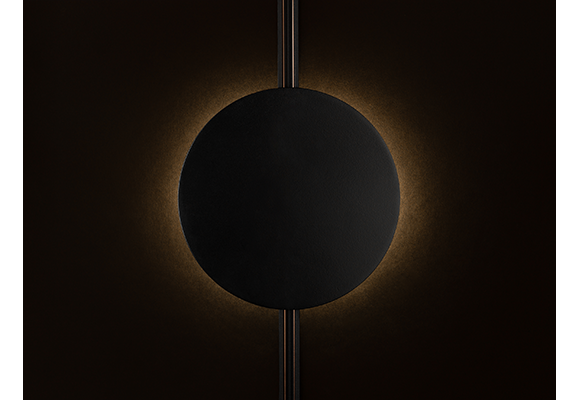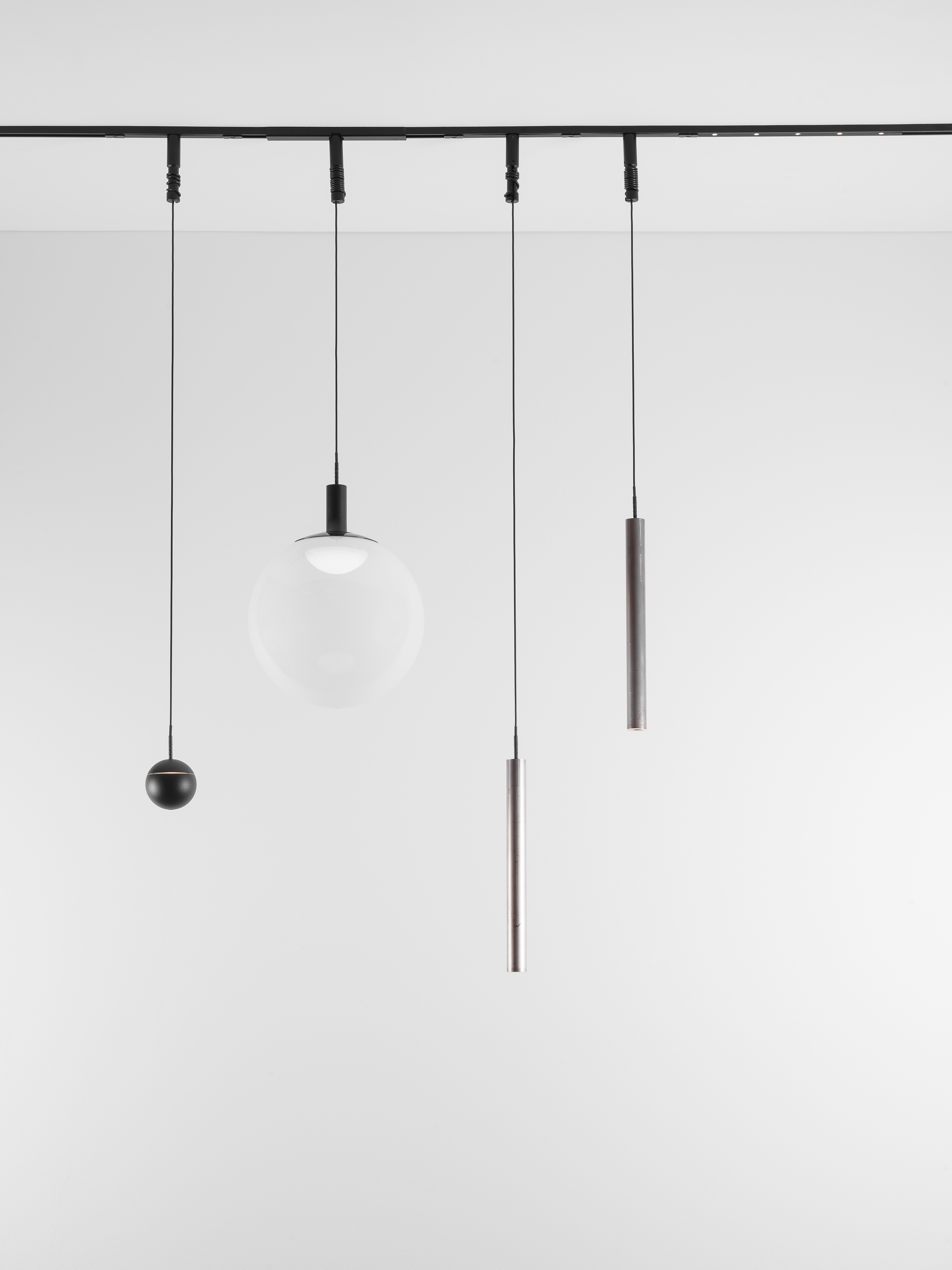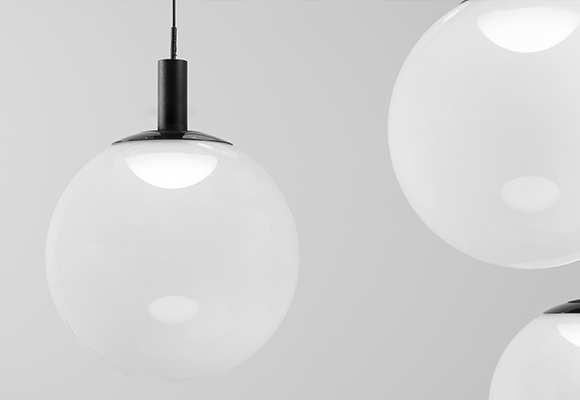 ICONIC INSERTS
The MINIMAL TRACK can now also be furnished with Tom Dixon's iconic pendants GLOBE and MELT which leads to the possibility of creating exciting compositions of our high-tech inserts and the Tom Dixon aesthetic.
PROF. PETER ANDRES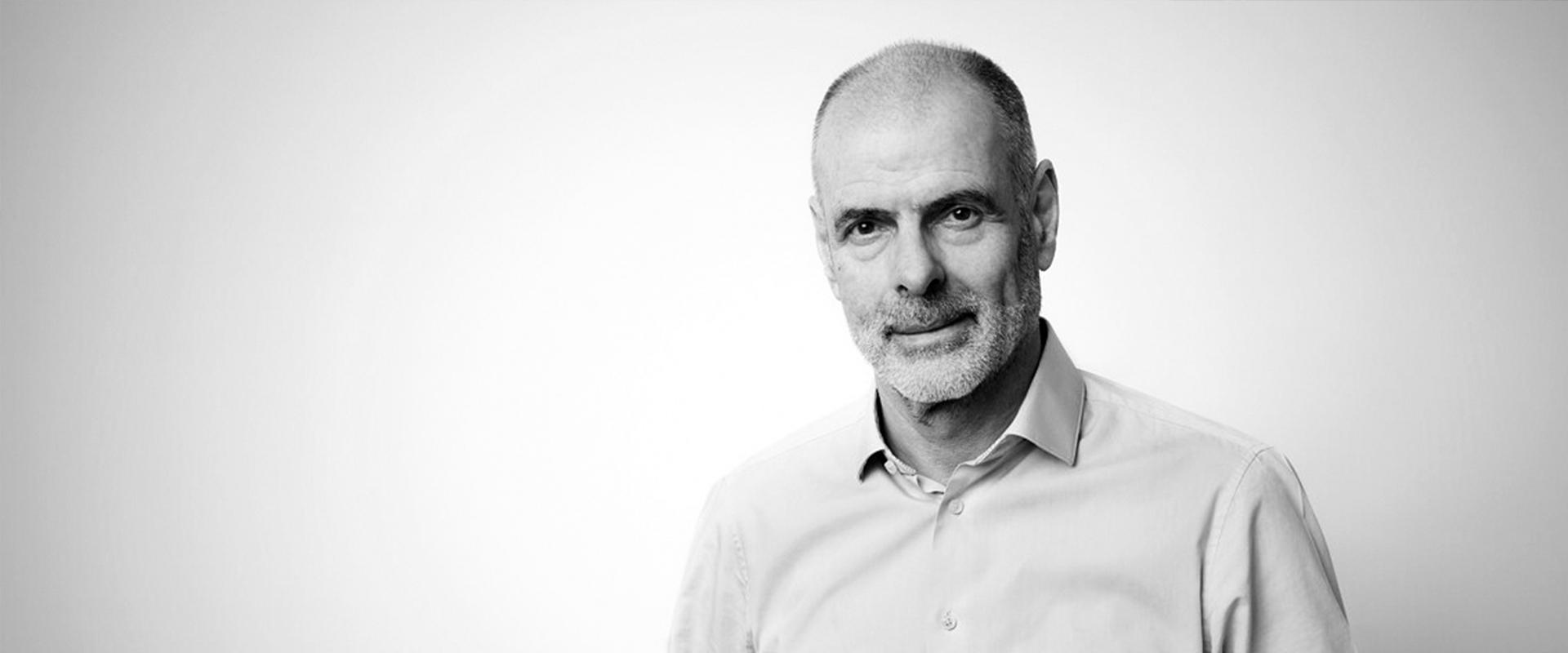 OFFICE LIGHTING REINVENTED
Offices are becoming increasingly flexible and multifunctional. Therefore, intelligent lighting solutions are required at the workplace, which adapt to changing light influences and requirements throughout the day. They not only support you with tasks which require full concentration or creative thinking, but also create a working atmosphere in which people feel well and comfortable. With its unique technology, the flexible office luminaire HYPRO-F Tunable Focus fulfills a wide variety of lighting requirements and thus ensures perfect light at all times.
BEST IN OFFICE
Its unique functions make the HYPRO-F a holistic lighting solution that meets every requirement, most of all in complex situations such as office lighting. The unique Tunable Focus technology, combined with innovative electronic solutions and an intelligent mechanical design, enable optimal lighting scenarios in the office area.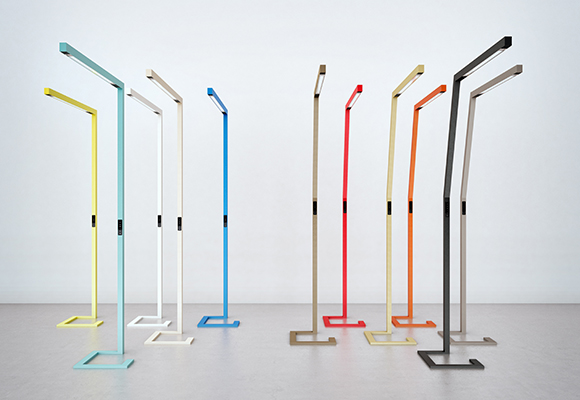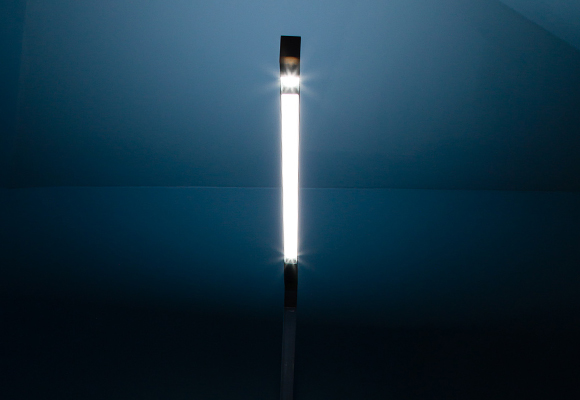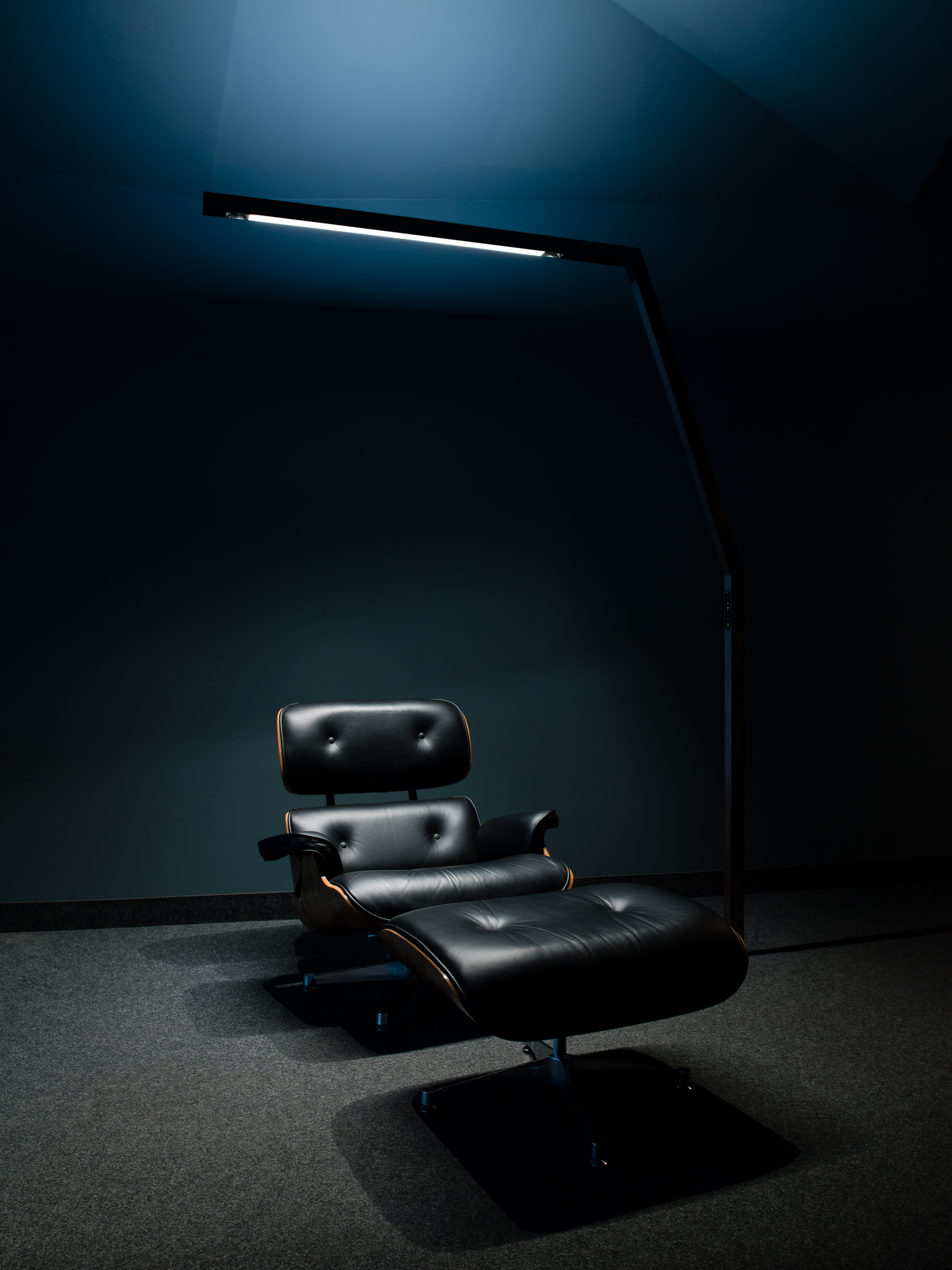 LIGHTING AT ITS BEST
The HYPRO-F seamlessly mixes two direct and one indirect light sources. The direct emission is a blend of a diffuse light line and two spotlights, with an UGR between 14 and 16 depending on the selected setting. In addition to the principle of Human Centric Lighting (HCL), the slim HYPRO-F profile integrates for the first time the individual and stepless regulation of the light character: from 10% directed and 90% diffuse to 90% directed and 10% diffuse radiation - the amount of light in the work zone always remains the same.