Content
back to
Product Families
@WORK
DELIGHTED WORKSPACE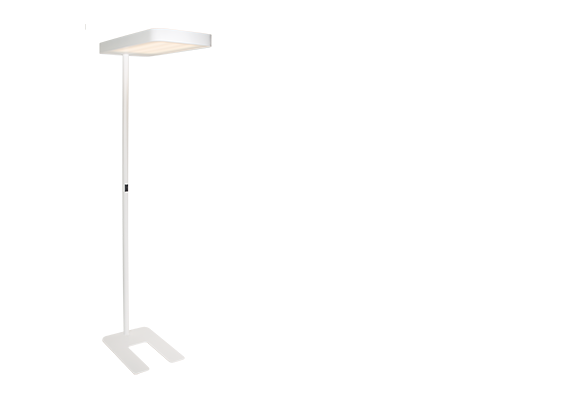 The right lighting in the workplace requires professional equipment. PROLICHT has the ideal solution with the @-WORK family of lights. These 1.90 m tall floor lamps will captivate you, not only with their top functionality and clever LED technology, but also with their timeless and purist appearance. The stylish SOFT-EDGE DESIGN that they also share with the GLORIOUS and SMOOTHY families gives them a unique identity: The corners of these rectangular lamps are softly rounded, while the angularity of the light elements themselves is accentuated – a striking commitment to a clean design that is easily recognisable. Both the head and foot of the @-WORK lamps can be finished in one of 25+5 PROLICHT colours. Head, vertical stand and foot can be supplied in a different colour from the palette if required.
TECHNICAL DESCRIPTION
With extraordinarily low-glare illumination, standardised UGR values and high-efficiency LED technology, @-WORK is the perfect solution for the workplace.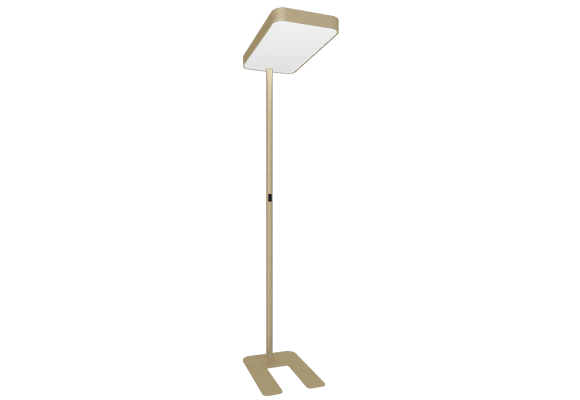 HEAD | Micro-prism increases the glare suppression.
COLOURED SPINE | The spine can be powdercoated in a different colour than the head and the foot.
STAND | The 1.90 m high luminaire is equipped with a well-designed steel-foot for a secure positioning.
BENEFITS
Convincing benefits - standardised for @WORK.
SOFT-EDGE-DESIGN
The characteristic SOFT-EDGE DESIGN from PROLICHT turns formal contrast into aesthetic harmony. The tension between the soft lines and strong contours allows the lamp to integrate into almost any interior design. It's not only @-WORK though – GLORIOUS and SMOOTHY also display the purist SOFT EDGE DESIGN silhouette.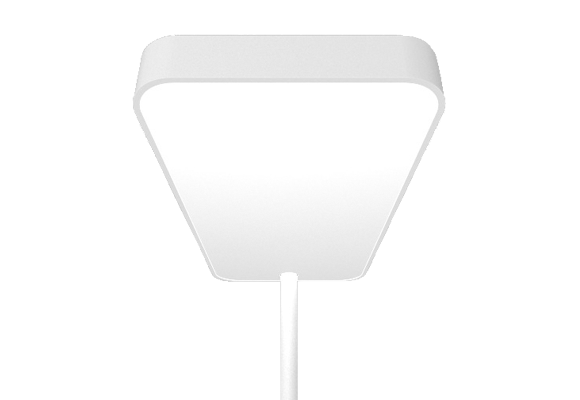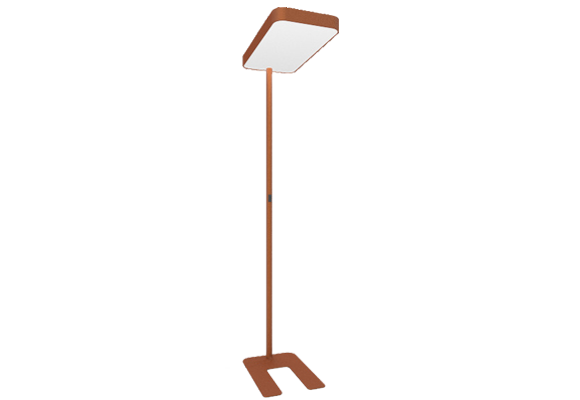 MULTI COLOUR SELECTION
The timeless design and exclusive character of the @-WORK family are emphasised further by high quality materials such as PMMA, microprism diffusers, aluminium and steel. The 1.90 m tall lamp is available with a single head. The elegant steel foot provides a stable base. Head, spine and foot of the @-WORK lamps can be supplied in a different colour from the PROLICHT palette if required.
SENSO DIM | TOUCH DIM
A choice of dimming functions is also available: the super-efficient SENSO DIM senses whether anyone is attendent and switches the lights on or off accordingly. The SENSO DIM controls the brightness, depending on daylight levels. Alternatively, @-WORK lamps can be fitted with TOUCH DIM, manual dimming with button.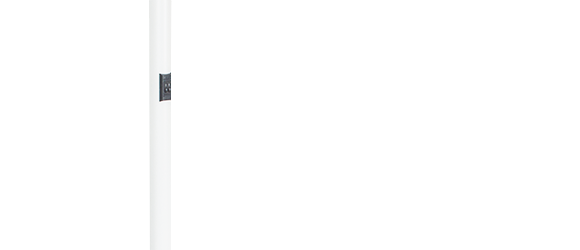 Products of the family
@WORK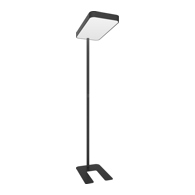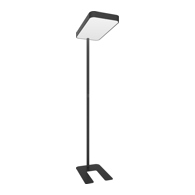 ;