Contenuto
RIMOZIONE DELLE BARRIERE
Le soluzioni illuminotecniche creative producono l'atmosfera giusta per adattarsi allo scopo di un edificio. Grazie al colore, alla tecnologia, alla flessibilità e all'emozione, i nostri apparecchi trasformano qualsiasi area PUBBLICA in qualcosa di unico che elimina le barriere tra le persone e l'architettura.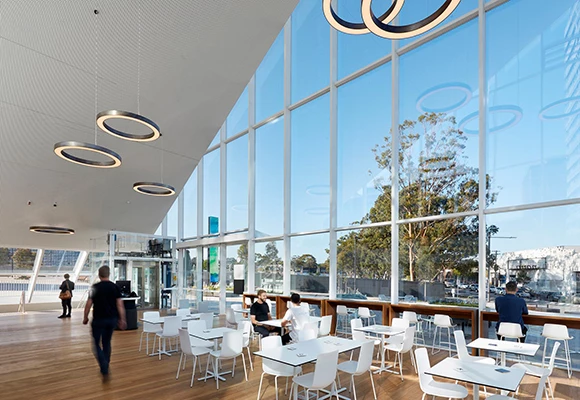 ILLUMINAZIONE PER TUTTI I GIORNI
Le istituzioni pubbliche sono una parte indispensabile della nostra vita quotidiana e la loro architettura, le persone che le abitano e le esigenze per un'illuminazione ideale sono diverse come i loro scopi e i loro obiettivi.
PROGETTO IN EVIDENZA: CASTELLO DI BURGDORF
Rivitalizzare con la luce uno spazio di importanza storica è sicuramente un compito speciale. In questo castello del XII secolo in Svizzera, i nostri sistemi di profili HYPRO minimalisti creano un'atmosfera emozionante, pur rimanendo chiaramente sullo sfondo e lasciando la scena all'architettura stessa. Il sistema HYPRO può essere dotato di vari inserti che possono evidenziare alcune particolarità di spazi interessanti, come i nostri spot CENTRIQ che sottolineano la struttura di un muro antico. Inoltre, i nostri downlight MAGIQ garantiscono un'illuminazione di base perfetta per assicurare ai visitatori un'atmosfera piacevole in ogni momento.
PROGETTO IN EVIDENZA:
GLORIOUS
Con un look che fonde pop art e fantascienza, GLORIOUS mette in scena spazi straordinari. Le lampade sono disponibili nelle forme geometriche tradizionali: il cerchio GLORIOUS, il triangolo VICTORY e il quadrilatero QUANTUM. Il SOFT EDGE DESIGN, che definisce il carattere delle lampade, conferisce loro un'identità unica. Gli angoli delle forme rigorosamente geometriche sono delicatamente arrotondati, ma l'apparecchio di illuminazione presenta un'accentuazione angolare: una sorprendente affermazione di un design pulito e facilmente riconoscibile. Grazie alle numerose opzioni di montaggio, come l'incasso, il montaggio in superficie e la sospensione, e alle varie lunghezze di sospensione e interconnessioni, le installazioni possono essere arricchite da GLORIOUS, un'alleanza entusiasmante tra architettura e design d'interni.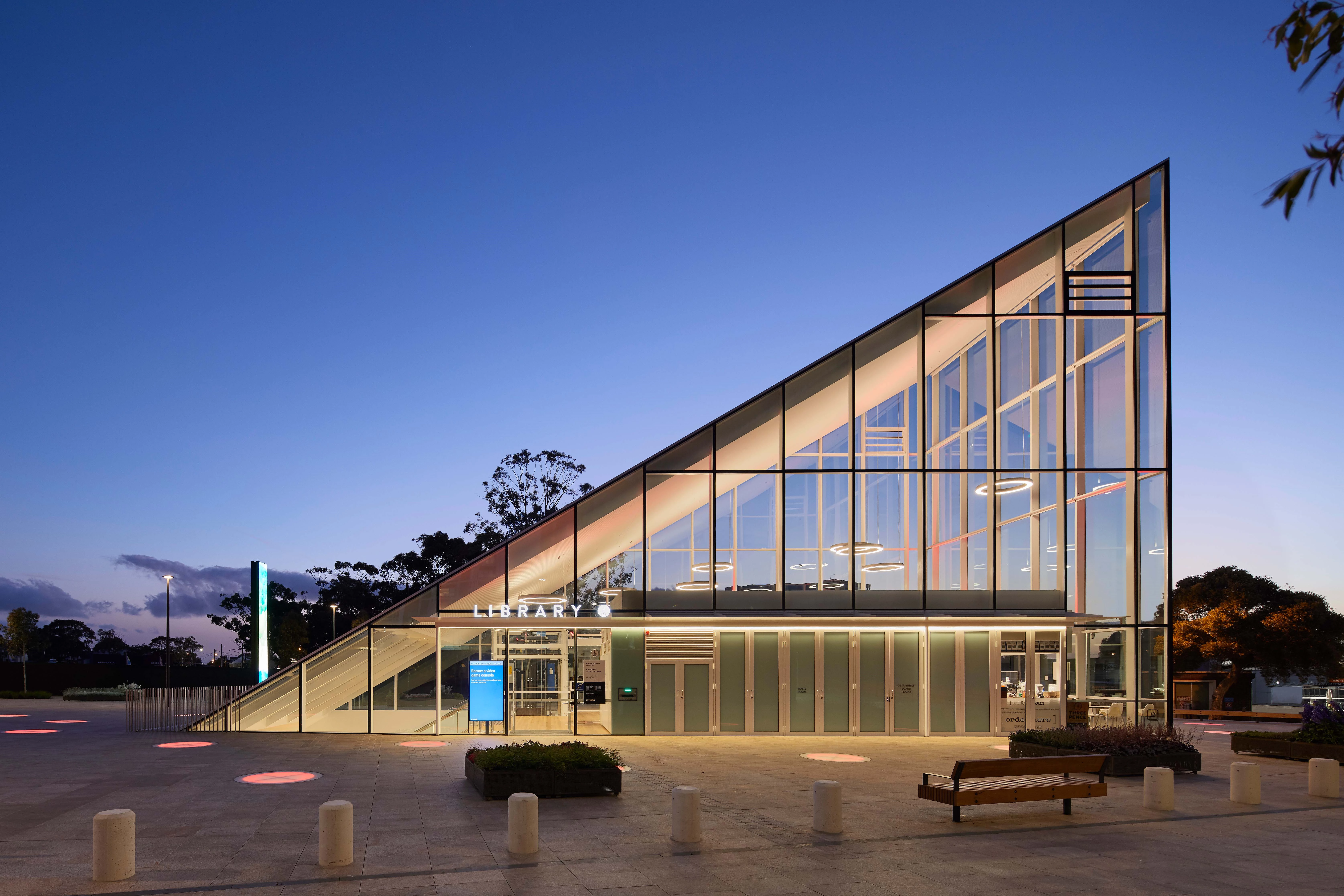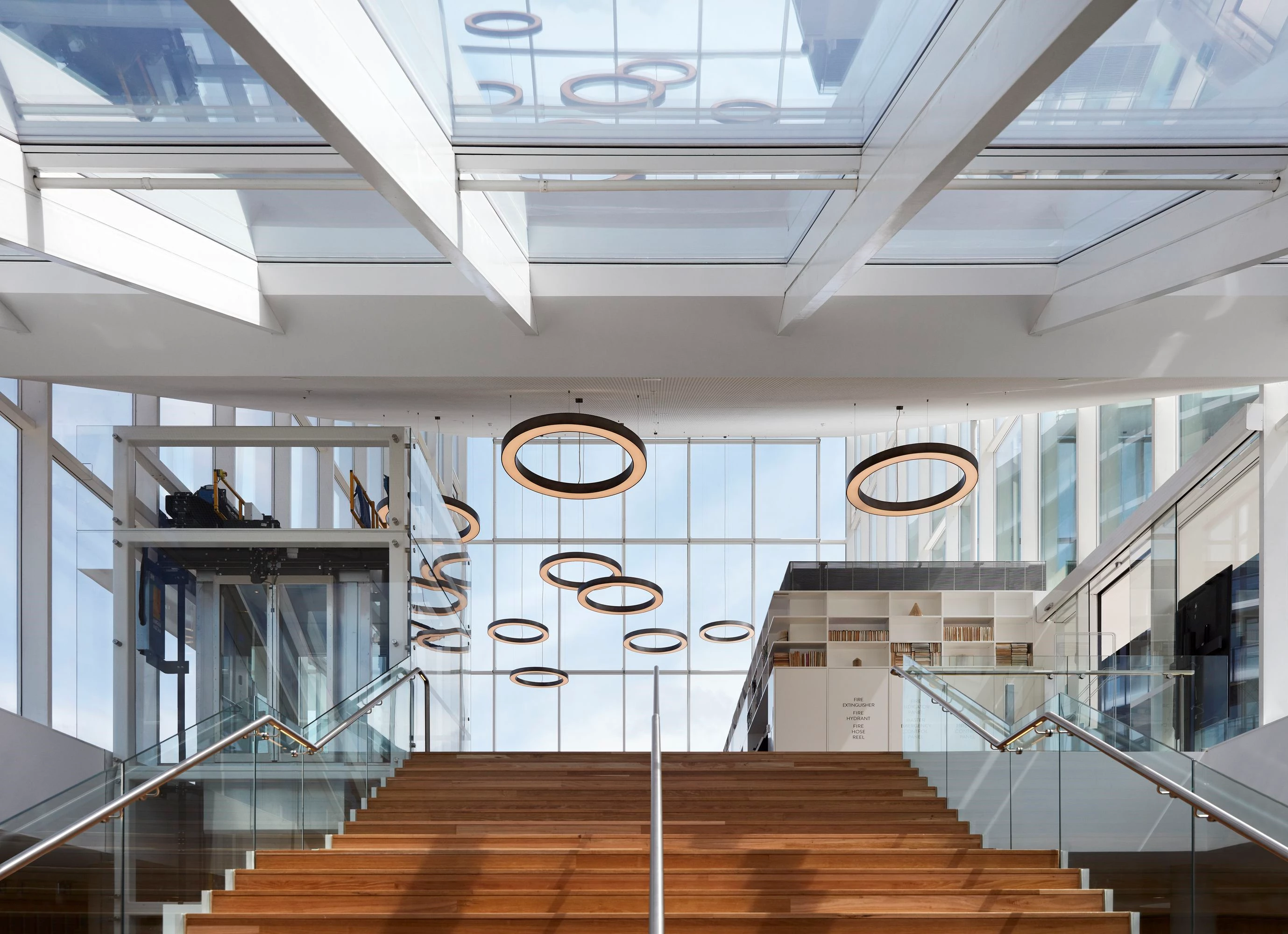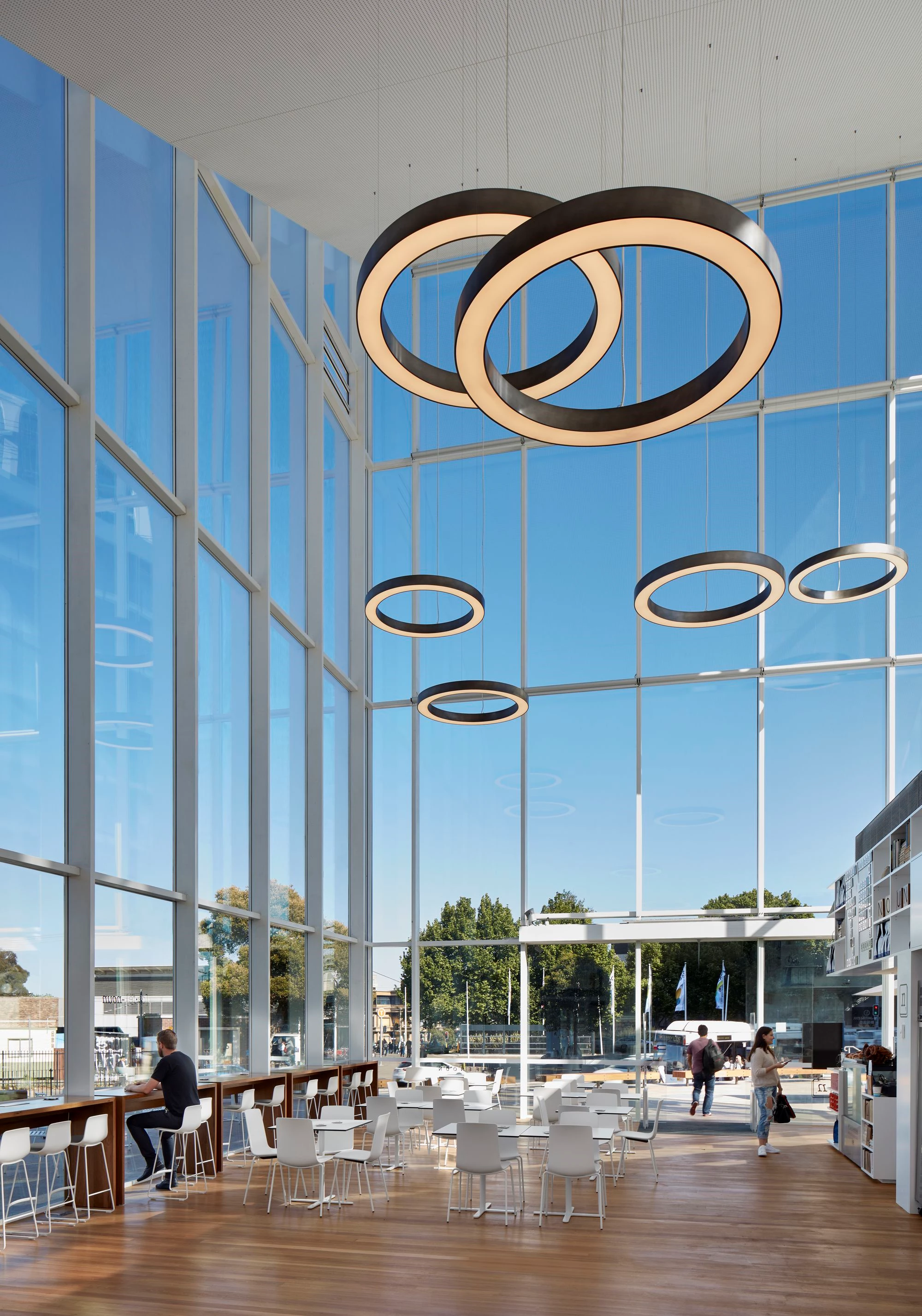 OUR PRODUCTS MEET YOUR REQUIREMENTS 
To ensure that our products meet the requirements of projects around the world, our luminaires are equipped with various country-specific certifications. These seals of approval ensure that our luminaires comply with the standards and regulations, including safety, environmental, quality and performance aspects of the respective countries. As part of the certifications, regular product testing and factory audits are conducted by the testing agencies.