A Guideline for the optimal lobby design

This is what you have to consider for an optimal design of lobbies or reception areas: PROLICHT stands for unique design possibilities and has summarised the key points that must be taken into account when planning a lobby or reception area successfully.
A reception plays a significant role in many HOSPITALITY projects: in a reception area, guests and hosts usually meet for the first time, and the first impression is particularly important. In days long ago for the big divas and Hollywood starlets, the lobby was also a significant area of ​​seeing and being seen and was often made a stage for the various actors with the help of first-class decoration. Even today, however, self-portrayal in this area is still an important issue - a well-planned reception area allows a company to show exactly what it's all about and what it stands for. In no other area the identity can be so well displayed and in no other area it'll be so intensely perceived. As a hub of each hotel, the reception is the area where the guest is oriented, in which the first impression is collected and, above all, the mood of the guest is decided. Consequently, it must be designed accordingly and be broadcasted in addition to a feel-good atmosphere, competence and professionalism.
Meanwhile, a lobby is usually no longer just a "simple" reception: in order to offer a guest the best possible service, multi-functionality is required. Lobbies are blurring more and more with restaurants, bars and work areas - as a result there are many requirements for an efficient yet stylish design. In addition to the classic functions (Check In, Check Out, ...), a reception area must now also invite you to linger and provide space for communication as well as retreat.


INDIVIDUALITY AS AN IMPORTANT DESIGN ELEMENT
So what do these criteria mean in connection with a successful design concept? What do you have to do today so that guests will come back tomorrow? They should feel comfortable in every situation and an environment must be created consequently in which one can relaxe as well as also work effectively. Individualisation offers a great potential for the matching design. An important trend that has emerged for some time is the development away from standardisation to individuality. Everybody looks for the extraordinary - not only in oneself, but also in the environment in which one is staying. Don't be like the rest of them.
Cognitive psychology has discovered that all people try to build up an inner picture of a place as quickly as possible. For this they are looking for specific clues: A hotel becomes more attractive if one can cognitively create the premises. Eye-catching attractions make it easier for the guest to build an inner image of the hotel: it makes it more simple for them to navigate and orient themselves, making it familiar, safe and welcoming. Consequently, it is important to integrate very specific reference points in the optimal design of reception areas, with the help of which the guest can navigate through the hotel. As a result in the central areas of the hotel spectacular and individual eye catchers should be placed.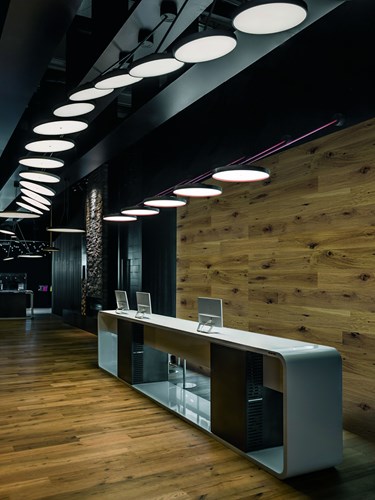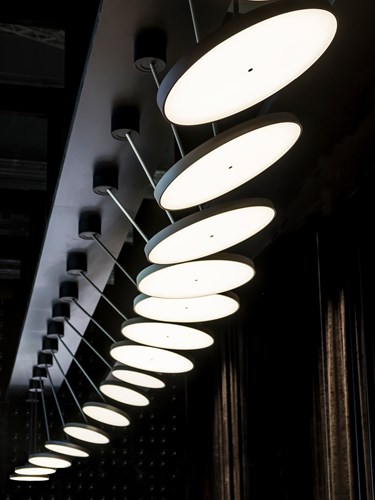 LIGHTING IN THE DESIGN CONCEPT
All efforts to implement an impressive design concept in the lobby, however, are in vain with an inappropriate lighting concept. With the right lighting, not only the different requirements for the reception area can be organised, but the optimal lighting solution can also highlight architectural features, provide orientation and guidance through rooms, but also decisively influence the right atmosphere and thus the guests' feelings. An optimal lighting concept for reception areas meets all these criteria, in the best case represents the vital eye-catcher and thus breathes an individual soul into these areas.


THE DIVA RETURNS
With SIGN DIVA PROLICHT brings the charming charisma and the extraordinary talent of a diva back to the reception halls of this world. The sophisticated LED technology offers a perfect solution for all areas of the reception. At the reception desk, where office-like lighting criteria are to be met, in the seating area where a pleasant ambience is meant to linger, but also to offer the opportunity to work or in the bar area in a hospitable and relaxing atmosphere is needed. The SIGN DIVA does not only impress with the effective lighting technology, the lamp also offers - as the name already suggests - a variety of traits, with which a reception area can be optimally designed.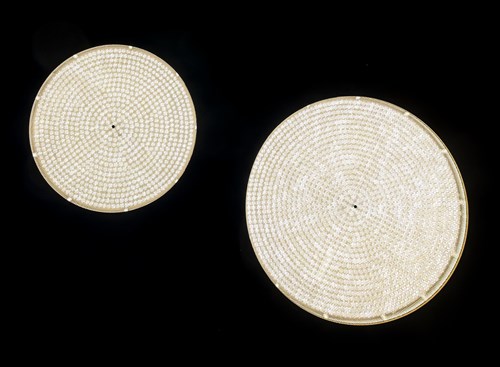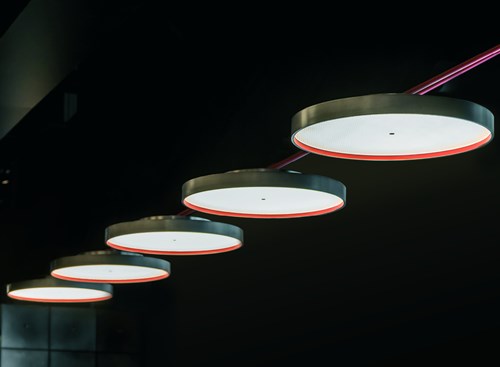 IT'S ALL ABOUT THE LOOK
The SIGN DIVA offers numerous possibilities to customise your look individually again and again: with the new diffusers SPARKLING SECRET and VINTAGE INDUSTRIAL, the LEDs are given a sparkling effect and the pleasant lighting effect has a different appearance depending on the viewing angle.
The diffuser can also be moved 15 mm backwards in the KORONA version, which illuminates the lateral colour edges. These side edges can be finished in 25 PROLICHT colours and offer so much leeway for customisation. The KORONA SHINE ring also brings another way to enhance the look of the DIVA: the coloured plexiglas ring (available in 6 different colours) can be integrated as a lighting element, thus ensuring an effective glow. With the suspended variant of the SIGN DIVA you can also choose between 5 different colours for the power supply cable.
A diva not only stands out for its appearance, but also its aura is extraordinary: to achieve an additional accentuation of the ceiling, the DIVA offers a decorative AURA lighting effect. This indirect lighting can produce further effects through diffusers in 6 different colours.


DANCING MAKES A DIFFERENCE
The most important feature of a diva is, in addition to an exceptionally beautiful appearance and an incredibly attractive aura, her unique talent. In the case of PROLICHT's SIGN DIVA, this is dancing: the SIGN DIVA DANCER allows the designer, with its sophisticated technique and flexible swivel system, to create unusual light compositions. The luminaire is infinitely and toolfree adjustable and thus invites you to design playful scenarios - this adjustment in combination with the swiveling elements gives each designer an incredible amount of freedom to illuminate a room and to create impressive eye-catchers over and over again.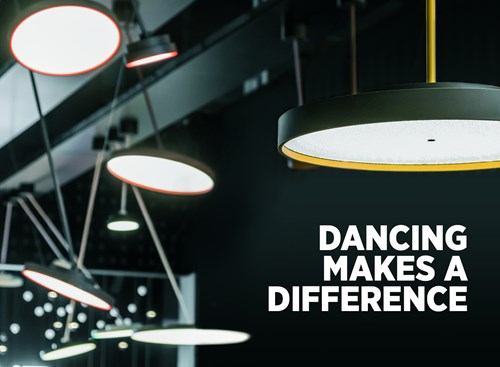 More information about the product family SIGN with all its extraordinary features is available here!
Configure SIGN DIVA DANCER right here!